Learn More About bloomandwild.com
There are moments in life that need to be celebrated. Sometimes these moments are best done so with flowers. Flowers say that someone cares, someone is thinking about another, or that the special occasion is recognized and loved. While many sites and online vendors offer flower purchase and delivery, none may be so pretty, seasonal, and appropriate as the offerings by Bloom and Wild.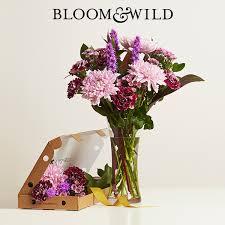 Bloom and Wild believes that every day flower delivery should be more than just the same old same old. Instead, they want each of their flower bouquets to be elegance in delivered form. They offer an amazing selection of flowers that are beautifully arranged for their customers to choose from. Because Bloom and Wild has an amazing appreciation of these unique beauties, they ensure that they are delivered to the recipient in an amazing way. With unique packaging options and numerous different flowers to choose from, Bloom and Wild is becoming a top contender for the best online-based flower delivery system. Letterbox flowers are one of the most unique offerings and special gifts that Bloom and Wild provides. Many individuals have on their doors a letter slot through which mail is passed. Bloom and Wild can actually send flowers that are packaged in a cardboard box specially made to fit through this door passage. What is great about the letterbox flower option is that the packaging looks just like a traditional package. But, within it are some of the most beautiful of flowers that Bloom and Wild has to offer. What a surprise for the receiver these flower gifts are!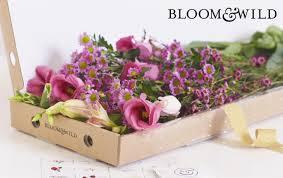 Another option that Bloom and Wild offers their consumers is hand-tied flowers. These flowers are, as the name suggests, tied by hand and readily made to fit into a normal size vase. This flower arrangement is especially unique because the flowers situated within are of the purest and most beautiful quality and are one-hundred percent different from other bouquets because, again, they were crafted by hand and not a machine grouping. If uniqueness is what a consumer wants in flowers, this hand-tied flower arrangement is perfect.If a buyer wants to give flowers as a gift, sometimes once is not enough. Rather than having to remember to order flowers each and every month, Bloom and Wild offers a subscription service. Subscription services are available in three, six, or yearly memberships and will provide a grouping or bouquet of flowers each month to the recipient. Available at an affordable price, Bloom and Wild subscription flowers make for the perfect holiday gift…or just because!As noted above, Bloom and Wild is an online flower delivery facilitator. That means that they provide to their customers a web-based ordering experience. Getting flowers delivered is made simple through Bloom and Wild because they believe that everything should be easy to navigate and to control. For instance, all a user has to do is sign onto the site, pick their flowers with a few clicks of the mouse, select their payment and delivery options, and wait!Setting up a subscription is easy, too. All an individual has to do is pick the flowers and the bouquet that they want and select gift subscription. Then, pick the time frame that they want their flowers delivered. Optional are two-week, three month, six month, or twelve month deliveries as explained above. To make the experience equally as unique and surprising for the receiver is the fact that the different flowers will be delivered at different times during the month. That means that a receiver will be completely surprised each time.