Learn More About blitsy.com
Blitsy is an online craft store that supplies a wide range of crafts such as needle craft supplies, fabric sheets, coloring books and dye. It's also an online shopping site for members only, where they get to enjoy latest designs and trends from a wide variety of brands. Members have an advantage of getting the best quality of craft supplies at a 70% discount. They also have a firsthand access to quality products such as paper crafts for kids, fine arts, jewellery and needle crafts.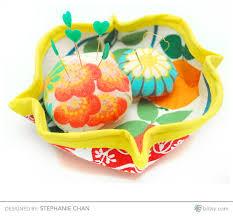 Shop online on Blitsy to get cool products which have been carefully selected and verified by the Blitsy team. The online shop also regularly avails new products from suppliers by ensuring that they release and promote limited amount of craft items. This ensures that each item receives maximum exposure to customers resulting in maximum sells. Connect with Blitsy on their various social sites such as Pinterest, Facebook, twitter, Instagram and Youtube. Fans and customers who share information about new product on the social media including through email get a $10 reward. In addition every new member that is referred by a bitsy member is rewarded with shopping credits. Information given out by a new member is verified first before being allowed to become a member. Bitsy have a high privacy level therefore the private information given by each member is not shared or disclosed to anyone. Become a bitsy member by registering on their website and get to enjoy daily private sales which are on the site only for a limited period.Interested in the candle making business? Shop on Blitsy online store to get candle making supplies from recognized brands such as Activa, 3M, Ad Tech and Ampersand Art. Those who need unique gift wrapping papers can also obtain different colours and sizes at Blitsy from brands such as papermania, photo frog, wrapped, tattered lace and little pink ladybug. Blitsy also has kids craft to help kids who love crafting to enjoy the process. They have certified kid crafts such as modelling clay, fusible beads and craft supplies which are mostly used in science projects, creative making of kids' books and toys. Shop at Blitsy to get the latest home décor items. These items are specifically selected to ensure that they are unique, durable and affordable in such a way that they cater to different style of different customers.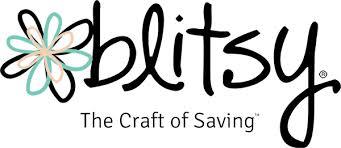 Create memorable events such as birthdays, weddings, graduations and festive season by making unique jewellery. Furthermore, unleash the creative side by making a craft product for a loved one. Blitsy makes it easier to purchase jewellery supplies such as chains, pendants, beads, cords, threads, wire and enamel accessories. Purchase sewing and needle supplies and turn your hobby into a business. Blitsy offers a wide variety of sewing and needle supplies such as blank textile, buttons, adhesive, zippers, fasteners, fabrics, dyes and dyes.Subscribe to bitsy online and get newsletters which contain new product sale, promotions and discounts on products. Nevertheless, members will still be able to browse the Blitsy site and shop even when they unsubscribe from the email newsletter. Need to supply extra craft products? Blitsy is the most efficient online site on which supplies can use the platform to sell their crafts. Becoming a supplier is so easy since it only requires an email to be sent to the bitsy email address. The team will then get in contact within a 24 hour period. Suppliers who are members also have the advantage of submitting good quality photos of their craft supplies through their account. Upon submitting the photos, the Blitsy team will send an email notification of the approval to the suppliers account.