Learn More About blindsaver.com

BlindSaver is a custom blinds online shop established in 2004. Since than they are a company that values providing their customer base with high quality products at just the right price above all else. Customer service that really does care about their clients, easy to use website and high quality goods are what the company is all about. Story of BlindSaver started a bit earlier then 2004 when they first started operating online. In 1996 Denver Window Coverings was founded in Colorado, and started producing beautiful custom window treatment and other kinds of home decorations. Company was exceedingly successful in the following years, and became the ultimate name in home improvement industry throughout the region. They soon decided to start selling their products online as well as in numerous stores, and BlindSavers.com was born. Today the company is a part of Deneva, Inc. and represents one of the ultimate sources of custom window blinds. Buyers are extremely satisfied with the company, as more than 60% of their business comes from referred or repeat customers. If you live in Canada you can shop use the commercial properties of the website too, by using the blicdsaver.ca address.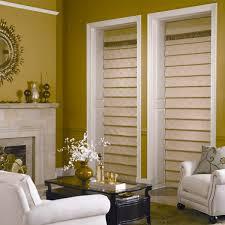 BlindSaver sells top tier name brands in the industry, and are able to craft special prices for customers because of the sheer magnitude of their business. You will find all the most well-known and respected brand names in their vast catalogue – Bali, Levolor, Good Housekeeping and many others. Due to special agreements BlindSaver has with top tier producers of window blinds and associated products throughout the world, they are in a position to offer their customers the unique opportunity of spending less money on higher quality goods than what's found in your local store. Their website is very use friendly too, you will be able to register in a matter of minutes and starting ordering attractive and quality window blinds soon afterwards. For your convenience they will even offer free samples so you can try out the color and texture and see if it fits into the vision you have for your home. Customer services will, of course, provide you with any advice in case you want some. Shipping is easy and they managed to establish a very neat system, and it is free to 48 continental states in the US as long as your shipment does not include oversized freights or shutter orders. Register at BlindSaver now for a whole array of attractive opportunities. Not lonely will you have access to the highest quality window blinds you can find on the market at cheap price, but you be able to communicate with their immensely helpful customer service too. They have a lot of how to guides on the website which will definitely help you if you want to install or improve the window blinds you use in your home. You can hire professionals too, directly from the long list of people who know the ins and outs of window blinds and are associated with BlindSaver.