Learn More About bkstr.com
Efollett is a US based online store that helps student get books. It is a subsidiary of Follet Corporation and which was founded in 1873 by Charles M. Barnes in Wheaton, Illinois. In 1901 C.W. Follet joined the company as a store clerk and in the following year Charles Barnes retired from the company and his son William became President. By that time Follet corporation had grown to sell new and used textbooks and stationaries, as well as school supplies. By 1908 the company was known as C.M. Barnes – Wilcox Company when the major shareholder was Barnes, father in law.by 1912 C.W. Follet became a shareholder and in 1917 William Barnes sold his remaining interest in the company and Mr. Follet taking over management when Barnes was retiring. Mr. Follet bought the company in 1924 and over the following decades managed to grow infusing new and revolutionary ideas into the company. In 1997 Follet Corporation joined Internet Systems Inc. to form Library Systems and Services, L.L.C., a venture that provides library management services across the country. The company has managed to grow its strengths to become one of the best and reliable places that students can get school supplies. The company is targeting eCommerce, digital offerings and text rental for all students in the Country.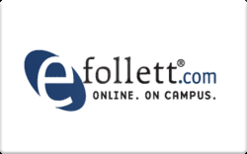 Need to find a particular textbook or item, then log in to efollett, they have a wide range of products ranging from textbooks, school supplies and equipment's. You don't have to get out of your house just log in to their website and find what you need efollett offers a great platform that clients can use to buy that textbook. Their website is easy to use with a search tab that you can use to locate a particular item. Order your book straight from the comfort of your home and if you have any query you can contact their customer care team and have them take sort out your problem. Connect with them through the contact for or email them. View the products they are offering, which range from college apparels, hats, books and many more. With a number of schools and colleges partnering with them. Students can actually get their books delivered to them while in the comfort of their homes. If you love to read, then efollett is the best place for students to get their reading materials. They offered their services all over the country so you don't have to worry about the books you have ordered to reach you. Don't miss out on the latest offers from efollett store by signing up for their newsletter for a chance to make huge saving while shopping. Get news about their products sent straight to your inbox. Follow them on social media sites for their latest offers. Receive discounts and offers on a reliable a trusted site such as Facebook, Twitter, and Google+ for a chance to receive their promotions and deals. Efollett offers a wonderful place for clients to interact and connect with the efollett team. Clients can share their experiences with the rest of the efollett's community and also help give feedback to the efollet team. Download their app and get a chance to follow them from your mobile phone, have a chance to have all their information while on the go from your mobile phone, Shop at efollet stores for all your school supplies and textbook needs. Because of its online presence students can have an easy time getting the books they need. If you are an avid reader, then you cannot afford not to use efollett, order their items online and follow them online and watch out for their special offers.