Learn More About bjs.com

BJ's is a well-known name for warehouse membership clubs in the United States. It operates in various cities and all you need to do is take a membership for the same. The membership enables you to shop from the various locations and avail better products and reduced prices of the same. This not only makes it easy for you to shop, but will also ensure that you have a hassle free and smooth shopping experience. You can join BJ's with its personal and business membership options that have been specially crafted for your needs. There is a personal membership ideal for families and individuals, then there is BJ's perks membership which gives you additional points every time you purchase from there. Lastly, there is a master card that comes with additional benefits and savings. Similarly, there are business memberships that come along similar terms and conditions and are ideal for business and corporate houses. The company also provides in club coupons as well as online instant coupons before you make your purchase. You can use these coupons and buy the products at a reduced rate. BJ's has its own perks of purchasing and the same is available on membership offers. When you take a membership and purchase from one of the listed stores, you will be able to find great deals and offers that will enable you to make quick purchases. It has covered many stores in different localities and is constantly striving to increase them so as to reach a larger customer base. The membership offers are available for individuals, families and corporates. Thus, you can choose the one that is most appropriate for you and your purpose. It stocks a wide range of products for home and office and provides them at a reasonable price for its users. It also has high rated brands and the latest collection of products covered for you. All you need to do is find a local store in your area and make your purchase from there.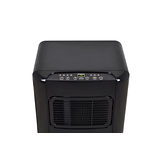 Its product range includes electronics and office items from television, computers, video games, telephones, cameras, security, office furniture, GPS navigation, mobile accessories, movies, batteries and printers to name a few. Their brands include Apple, Samsung, HP, LG, Lenovo, Hitachi and many more. The company has a wide variety in the brands as well as a huge collection in their product range as well. It stocks a complete range of furniture for office and home purpose that includes mattresses, bed room furniture, dining room furniture, living room furniture, bathroom equipment and nursery and office furniture. You can pick entire sets or choose from the range available to you. There are kitchen appliances and home décor items for the home. A wide range of outdoor furniture includes swing sets, trampoline, garden furniture, grilling, spas and saunas and many more. The company has toys and furnishings for kids and infants and also has sports and fitness accessories and essentials. It has watches for men and women, along with a classic collection of jewelry and gift boxes. Lastly, there is a complete collection for health and beauty as well as grocery items for your home. Basically, they aim to provide you with everything you need for your home or office. You can find high premium items here as well as daily necessities that make your work easy. In addition, the company also has car rental services, vacation packages and hotel booking facilities. This is a one-stop solution for your needs at anytime of the year. Everything will be provided to you at a reasonable rate and the team is highly cooperative and efficient in their services. Transform your home or office with the latest furniture and essentials from BJ's. They provide quick and efficient delivery of your products to your doorstep. You can search for a club based on the city you are in and then go ahead with your purchases. You will be able to find everything you need all at one place.