Learn More About bitdefender.com
Bitdefender is a Romanian company for internet security founded in 2001 by Florin Tapes. It is represented by many partners in over 100 countries. Their products include antivirus and anti-spyware and will protect you against Trojans, rootkits, rogues and spams. Their application includes web protection, parental control, file encryption, firewall and many other services for home usage and companies. The company claims that their products now include a secure browser and an option to save your passwords.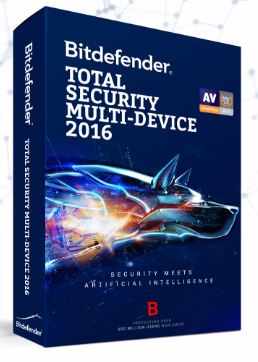 Bitdefender provides antivirus for home users and companies. It is compatible with Windows, Mac OS X, Android, and IOS, it competes with many brands such as Avira, Kaspersky and McAfee. Their products include:
Bit defender Total Security Multi-Device: It is a security product for Windows, Mac, and Android. It is claimed to protect the device by improving malware detection and strengthens proactive security. Its technology is based on dealing with the newest malware information and help block any future attack as fast as possible.
Bit defender Family Pack: It offers privacy and parental control, password management, anti-theft security and also provides safer shopping and banking online. It offers other tools and features tools that are suitable for family use.
Home Editions: It is basically made for Windows computers, they are designed to protect users from spam and phishing and also provide firewall and antivirus protection. The products under this category are Bitdefender Total Security, Bitdefender Internet Security, and Bitdefender antivirus Plus. Bitdefender Mobile Security is also available for Android devices and offers cloud-based security with anti-malware and anti-theft features.
Bit defenderBOX: It is the only device from the company that protects home networks and inter-connected Internet.
Business Solutions: Bitdefender offers other products for medium to large companies. Called Gravity Zone, it can be purchased through one of three packages: Gravity Zone Business Security, Gravity Zone Advanced Business Security, and Gravity ZoneEnterprise Security. All of them include endpoints, visualized environment, and exchange server security.
Bitdefender also offers free tools for its users including Bit defenderQuick Scan, Bit defender Adware Removal Tool for PC or Mac, Bitdefender Antivirus Free Edition and Bitdefender Antivirus Free for Android devices.
To protect their customers, Bitdefender has many technologies such as B-HAVE, Active virus control, PHOTON Technology and Machine Learning.
B-HAVE technology is based on a behavioral analysis in a virtual environment. It makes a virtual PC and executes and analyses files to determine whether the program is free of viruses and malware. This technology will check for known aspects that are common with malware. If no malicious behaviors are detected, B-HAVE will launch the program normally, if a problem or suspicious behavior occurs, B-HAVE will automatically put the product in quarantine.
Active Virus Control was introduced in August 2009 by Bitdefender. This technology will control each program currently running on the PC and check for any malicious behavior. It will keep a track on every action that happens and once a certain point is reached, the program will be considered as harmful. This technology will check every active application, which makes it the third layer of defense.
PHOTON Technology will improve computers speed and visibility. It was released in 2014 by Bitdefender.
Machine Learning is used to identify new malware and online threats. It analyses big data to predict any future threats.