Learn More About bedbathandbeyond.com
Bed Bath and Beyond Inc. the domestic merchandise retail giant started with humble beginnings forty five years ago in the year 1971. Warren Eisenberg and Leonard Feinstein opened the first store in New Jersey by the name Bed n Bath. Soon the idea clicked with the people and by the 1985 they were operating 17 stores in the New York Metropolitan Area and California. Today the company is successfully running retail stores in United States, Canada, Puerto Rico and Mexico. Bed Bath and Beyond is also included in the S&P 500, Global 1200 indices and the NASDAQ 100 Index, it is also included among the Fortune 500 and the Forbes Global 2000.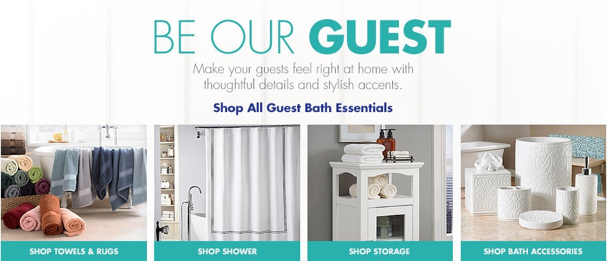 The company sells an exhaustive range of domestic merchandise and home furnishing. Bed linens and related products, bath items and kitchen textiles are sold under domestic merchandise whereas home furnishings includes products like kitchen and fine dining ware, table top items, general home furnishings and basic house ware. They also have kids' essentials, personal care and wellness products and jewellery too. Besides they also provide textile and related products to the hospitality sector, cruise line and healthcare. The company features a very interesting link on its website- 'Shop for College'. Joining college is a very special time in an individual's life and as a result one needs some basic stuff to furnish the place, be it a college dorm room or an off campus apartment. You can explore this link and find a list of things that you might need and you can also find some exciting decoration ideas to make your own private space all jazzed up. Pack and Hold is another feature that allows you to shop at a local store and later pick up the stuff at a store near your college. The wide range of products mentioned are sold under the names of Bed Bath & Beyond, World Market, Cost Plus World Market, Cost Plus, Christmas Tree Shops, Christmas Tree Shops andThat! or andThat!, Harmon, Harmon Face Values and Buy Buy Baby.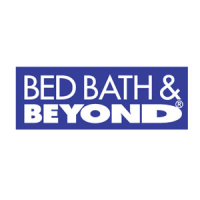 All these wonderful things can be bought form the company store, online or through a contact center. The company offers an easy returns policy depending upon the channel from which the product was bought. Over and above, the company offers a 'price match guarantee' feature. The company aims to sell its products at competitive prices everyday so that its customers should not wait for a sale. In case a direct competitor is selling a product at a lesser price Bed Bath and Beyond will happily match the prices.
Since its inception in 1971, Bed Bath and Beyond is dedicated to be a socially responsible corporate entity. The company has always aspired to bring the best quality merchandise at attractive prices supported be quick and efficient customer service. Besides these core values the company has always indicated of its commitment to be a positive economic force and a mindful steward of the resources that it consumes. If you wish to go through the various initiatives socially advantageous initiatives that the company has undertaken you may go through the yearly Corporate Social Responsibility Report available on the website.
Bed Bath and Beyond is definitely customers' best friend as all their policies revolve around the customer. They always wish to make the customers' experience memorable, convenient and fun.
bedbathandbeyond.com Social Media
If you are one of those who likes everything prim and proper then what are you waiting for? Follow Bed Bath and Beyond on Facebook. You can find some great makeover ideas and exciting tips on how to maximise the space in your house.
Follow Bed Bath and Beyond on Instagram and you will never fall short of ideas to decorate your home.
A whole lot of new ideas are waiting for on the Pinterest page of Bed Bath and Beyond. So get set going and re-pin the favourite ones to your wall. You can also share you're your own pictures and let the world know how you are making the best out of your shopping from Bed Bath and Beyond.
It just couldn't have gotten better with the Twitter link to Bed Bath and Beyond. You can choose and cook a host of new and different recipes. You can also keep yourself abreast with the latest offerings.
Is perfection your biggest virtue? Then follow Bed Bath and Beyond on YouTube to find exciting videos on how organise the stuff at your home. You can also find yummy and easy to cook recipes.