Learn More About beautycon.com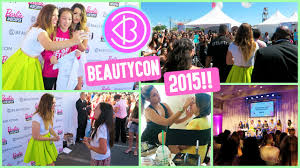 In the age of social media, everyone wants to know what is happening around the world. For many, it's a powerful platform that allows users to follow the latest in art, fashion, and lifestyle. When it comes for young people staying up to date with the latest fashion, lifestyle, and beauty trends and the beautiful minds behind it, there is no other place than BeautyCon.All the famous social media beauty experts and celebrities have united under the BeautyCon banner to give all avid followers the content they crave and also a chance to make their dreams and wishes come true.
BeautyCon is based in Los Angeles and has held hugely successful beauty conventions all across the US for the last few years to sell-out crowds of hip, fashionable young women.Our Festivals and Events represent high-energy IRL experiences, around the world, for creators, traditional celebrities, brands and fans, to come together around common interests – beauty, fashion, style and staying true to yourself. From London and New York to Los Angeles, and filled with engaging panel discussions, meet-ups, selfies and brand activations, Beautycon Festivals have seen more than 60,000 fans attend worldwide and our day-of event #hashtags often trending globally on social media platforms like Twitter and Instagram.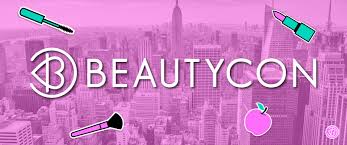 Not only that, all the popular fashion and cosmetic brands are now eager partners in BeautyCon like NYX, L'OREAL, Maybelline, Nike, Bethany Mota, SunKiss Alba and Zendaya. The best in fashion have all been part of our Festivals and we are planning to expand them to the Middle East, and throughout the U.S. and Europe over coming years.Beautycon Media has been lauded in leading consumer, business and trade press outlets such as, The New York Times, Mashable, Fast Company, Digiday, MTV and Bustle as well as spotlighted on platforms like Instagram, and Twitter for its focus on diversity and LGBT audiences.
Interested in taking your BeautyCon experience to the next level? The Beautycon Box is an annual subscription membership that is curated and created by your favorite content creators on social media – Teala Dunn, LoLo, Bethany Mota and more BeautyCon BFFs – or anyone who loves all things fashion, beauty, pop culture and lifestyle, and wants to be the FIRST to try out new products. The Beautycon Box gives our community access to your favorite brands (and new ones) four times a year through our custom boxes that will arrive straight to your door. Box members also receive EXCLUSIVE access to events and entertainment experiences as well as exclusive content, and the chance to win one-of-a-kind prizes and surprises. All emerging brands and content providers are welcome to join the BeautyCon banner!
Visit us for more at:https://beautycon.com