Learn More About baublebar.com
When it comes to buying fashion, shirts and pants are important of course. The clothing that is purchased can fill a closet and cover the body when it is necessary to do so. But, among the most important part of the wardrobe are the items that are not hanging in the closest but on the accessory tree on a woman's dresser: jewelry. Fashion jewelry can bring out the best in an outfit, make it look completely different, or create a statement, if done correctly. If looking for the latest and greatest in fun fashion jewelry with a unique fashion twist, check out BaubleBar.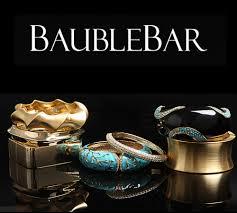 BaubleBar, in its most basic of descriptions, is an online retailer of all things fashion jewelry. The company is new to the industry, but is already making a huge impact. Founded in 2011 by two Harvard Business alumni, the goal of BaubleBar from its original starting point was to fill the gap in the market where fashion jewelry and affordability failed to meet. The two creators, Daniella Yacobovsky and Amy Jain, had a vision and created their collections with amazingly detailed jewelry that was fun, sophisticated, or flirty depending on the particular collection an individual felt fit their personality. The way the jewelry gets to the consumer through BaubleBar is in a unique business modeled way. The company purchases goods at the wholesale rate. Then, they provide a small markup and pass the savings onto the consumer. While the company makes a profit, the user saves on their purchase by using the middlemen—or middle women—that have their best interests in mind. BaubleBar offers an amazing array of different products. They have bracelets, rings, necklaces, and earrings that meet nearly any personality and fashion style. The goal is to provide goods that will elevate an outfit but, again, not cost a great deal in the process. This means that users can get an item that they can make a statement with or that will blend into their already established wardrobe.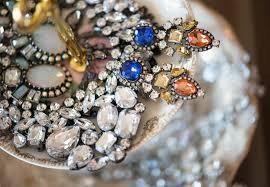 BaubleBar offers a loyalty and rewards program to those consumers that are frequent buyers of the site. BubleBar offers individuals the chance to earn points on all of their purchases. Once an account has been created, which is done in a few simple steps, the user's purchases are tallied and turned into points. Once a point maximum or threshold has been reached, these Vault Points as they are known, they can be turned into real cash to use on a future purchase. The BaubleBar points program works in this way: a buyer will gain one point for each dollar they spend. For every ten points earned, they will get a dollar off of their next purchase. Further, for those who join the BaubleBar rewards program, there will be awesome deals throughout the year as well. Account holders will get a twenty percent off coupon to use on their first purchase and a birthday treat on their, yes, birthday. For those that sign up for the BubleBar Vault program, too, there is free shipping on every order that is domestically purchased and sent within the United States. It truly is an amazing program for those that purchase a lot of fashion jewelry and a great way to save.