Learn More About backinthesaddle.com
Back in the Saddle was founded in 1993. It targets riders and horse lovers offering a wide range of clothing that suits the equestrian life, riding gears, jeweler, gifts, and collectible items and home decorations. It also offers many other items going from tees and sweatshirts to sleepwear and beddings. You can shop from their website, catalog or mobile sites. At Back in the Saddle, you'll find a great selection of Gift Cards. They provide a wide range of Horse Gift Cards and add cards seasonally. You can find Gift Cards going from $25 to 100$, you can order them anytime by calling Back in the Saddle, or directly from their website. A Gift Card and a catalog will be shipped immediately. You can also request a free catalog, all you need to do is provide some personal information, such as your name, last name and mailing address. You will receive the catalog for free after few days. You can also win a Gift Card for the company! All you have to do is sign up with your email and get a chance to win a $100 Gift Card.
Purchasing from Back in the Saddle is secure, they will protect you from identity theft, viruses, spyware, and many other threats. Their website has been tested and is certified to be secure using McAfee, a security engine. Transactions are also secure. Your Credit Card data will be protected with Star field technologies, offering a high protection for your information and transactions to make sure that shopping is safe and secure.
On their website, you can check your order's status. You need to give the order number and your last name, and you will get to know where and when your order will arrive. Back in the Stable offers you the possibility to return any product you're not satisfied with, you can get a refund, credit or an exchange. However, personalized items can't be returned unless they're defective.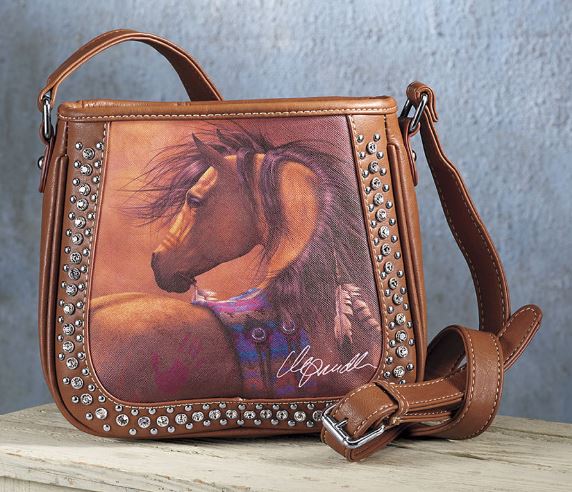 Purchasing on Back in the Saddle's website is very easy, everything is divided into many categories including clothing, sleepwear, sweatshirts, footwear, jeweler, accessories, décor, gifts, and toys. The clothing category offers a wide range of products including jackets, tops, shirts, skirts, dresses, pants, equestrian clothes, children clothes and a plus size category. For sleepwear, you can find Women's and Children's. Sweatshirts include also hoodies, tees, and under armour, but also children's. As for accessories, you can find a wide range going from footwear to bags and backpacks. You can purchase boots, shoes, and sandals alongside with bags, purses, and wallets all featuring equestrian style. A great range of South-western-inspired jeweler is also available on their website, you can purchase bracelets, earrings, necklaces, rings and more all featuring a beautiful style. But that's not all, home decoration is also available you can purchase statues, curtains, covers, pillows and much more featuring equestrian style. You can also find outdoors, kitchen, and bath decorations. Collectible items are also purchasable, you can find statues and figurines, but also toys and books of all ages. If you need a gift for horse lovers, Back in the Saddle will provide you with many gifts. You can purchase them according to their gender, women, and men, but also for kids.