Learn More About autographfashion.com.au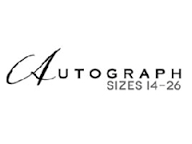 Autograph Fashion is an online clothes shop from Australia that specializes in plus sized items for women. They create wonderful items and offer tops, cover ups, tunics, shirts, jackets, cardigans, sweaters, jeans, pants, leggings, various dresses, swimwear, lingerie and many other clothing products. All of their items come in sizes 14-26 and are made with both aesthetics and quality in mind, so they give of a sense of class and elegance and are exceptionally well made. Website is organized in a neat and tidy manner; you can browse the items by many different categories which make finding the particular item you are interesting in buying easy, you won't have to scroll past countless other items you don't want to purchase. If your order exceeds or equals 80 dollars shipping is free on the territory of Australia or New Zealand. Shipping is fast and safe too; your items will arrive in a timely manner and will be as good as if you bought them in store the same day. If you want to arrange a free pickup in one of Autograph's stores that's possible too, all you need to do is click a button on their website that enables that option. Delivery is always free on your first order, and you get a special onetime exclusive 15% discount. They cooperate with ParcelPoint in order to make the returns of the merchandise you are not satisfied with easy and simple. You can return items at a time and location that is convenient to you, in one of hundreds of ParcelPoint extended –hours parcel collection points. This is not only the most convenient way to handle returns, but also the cheapest sine it costs only 6.50 dollars.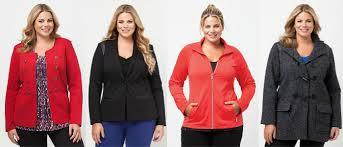 If you visit their special sale section of the website you will notice that some items are now at nearly half the previous price range. If you register on the website and visit it from time to time your favorite Autograph Fashion item will surely end up there too, giving you the unique opportunity to buy it at only a fragment of its original cost. Since they operate on a large scale, Autograph Fashion is able to offer you items of highest quality at extremely affordable price. You will be able to order more clothes than you would for the same amount of money in a nearby boutique, and they will even bring the package to your front door. It is an incredibly good deal, and we advise you to purchase items in bulk since that way you are saving money by utilizing their affordable prices, and you get to take advantage of the free shipment system as well. Register at Autograph Fashion now, and take the opportunity of buying super quality plus size clothing for only a fragment of a price you would be paying at a local store. If you end up liking their service you can upgrade your membership to a VIP status, which yield additional benefits. They have a large selection of various clothing items too, so you will definitely find what you are looking for.