Learn More About asmallorange.com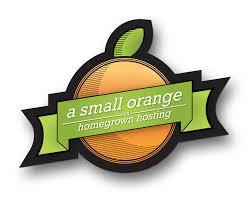 A Small Orange LLC is founded in the year 2003 to offer immaculate hosting services and support to their valued customers for an affordable price. The core advantage of ASO is their technological knowledge in the domain of their activities that plays an important role than its contemporary competitors. Highly trained technical staffs with their vast hosting experience are able to sort out any hosting issues in no moment's time. The founder and CEO of ASO, Tim Dorr is a highly experienced hand in Web Hosting service and basically a web designer. In 2010, Tim Dorr sold the company to Douglass Hanna, who was a customer service at HostGator. Today, Hanna is the CEO of ASO. Hanna is also busy with two more hosting companies, and Tim Dorr is running Army of Bees, a web design company. Today the company is being managed by the three people Jen Lepp, Ryan Macdonald, and Zach Kwarta. Jen has more than 20 years experience in the web hosting service. She is responsible for dedicated customer service, training of the employees, maintaining the policies and standards. Ryan Macdonald has 15 years sterling experience in web hosting and security services. He has contributed his design skills by writing many popular open sources applications for companies irrespective of their size. Ryan is a Linux geek, and his Linux Malware Detect project is very popular. He is responsible for developing technological innovations. In 2014, Zach Kwarta joined with ASO and is responsible for increasing traffic and business conversions by using SEO, PPC, Affiliate programs and Social Medias. He is responsible for bringing overall growth for the company.

Important hosting plans: ASO is presently offering five types of plans, and they are, business, shared, reseller, hybrid and cloud VPS. All these hosting plans are based on Linux operation system. Business hosting: There is no much difference between business hosting and shared hosting. But in business hosting there will be some additional features to support e-commerce transactions. The company offers free SSL certificate to facilitate e-commerce transactions. Shared hosting: A lot of focus is concentrated on the quality of the service. The price factor is secondary, and the company is offering five shared hosting plans. The bandwidth and storage features are limited, but rest of the features supported with unlimited services. Reseller hosting: It has some features of shared business hosting with limited facilities on bandwidth and storage space. Except these limitations, the plan has unlimited features and plan is offered based on Linux operation system. Hybrid hosting: Hybrid plans are introduced for customers who are looking for powerful operation features. Customers can select any of the three powerful hybrid plans, or one of the best of the best dedicated server plans out of the four plans. Cloud hosting: Certain plans in cloud hosting are offering the free cPanel license. And the price of the cloud hosting depends on the bandwidth, RAM storage, and cores. Customer service: The company is offering 24x7 customer service. The experienced and highly trained customer service executives are always available to offer their best service as well as service consultations that can help you to select the hosting plans meeting your requirements. A lot of importance is given to customer service, and the company is offering 99.9% guaranteed uptime service.