Learn More About ashford.com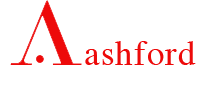 Ashford is an online retail shop dealing in luxury watches and jewelry. It was started several years back in 1997. The parent company acquired the site: ashford.com in 2007. Since then, they have been striving to build the whole business and provide some of the best possible customer experiences as they shop from them. Their offices are based in a historic bank building, found in Brooklyn, New York. This building was build back in 1866. From their offices, they have a gorgeous view of the popular empire state building which you as a customer can also appreciate as you shop form Ashford. They have knowledgeable associates who are ready to help the customers with their purchases. They have unique skills in shopping, enabling you to get the best fashion of watches and jewelry at cheaper prices. Concerning their merchandise, Ashford are authorized to resell many brands from the world's top watch and jewelry manufacturers. Every watch from Ashford is guaranteed to be free of any tampering of serial numbers, 100% authentic and genuine, and shipped in its very original box and even with its original packing and an additional owner's guide. The watch is also protected by their 2 year extensive warranty. About their prices, Ashford has grown larger and developed the capacity to comfortably purchase large quantities of stock at excellent prices.
Their buyers are also luxury experts who have passion for finding the best products at the best prices. It is their pleasure to pass the savings back to their customers by providing the best service and ready to ship products at affordable prices. Ashford has an international community of over 1,000,000 customers since 1997 who are always satisfied. You can access other customers' comments and reviews through the website's feedback page. Ashford has been enjoying a reputation for its integrity and first class superiority in the industry of luxury watches for several years. They always strive to make the customer's purchase of an authentic luxury watch as hassle free and as simple as possible. They stock a variety of luxury watch brands, for example, Movado Watches, Classic Cartier watches, Balmain Watches, Edox Watches, Locman Watches, Pulsar Watches and Michele Watches among others. Shopping through Ashford.com website is easy. You can shop by different brands, Men's watches Women's watches, jewelry or weekly deals. The weekly deals are meant to offer watches and jewelry at very low prices. They are actually offers.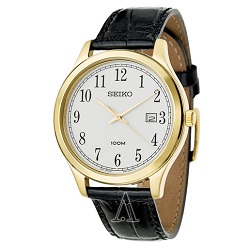 The site also allows you to directly search for the product, brand, or the price quote of the product you are interested in which makes shopping even much easier. Don't forget about free ground shipping that you will get once you buy from Ashford. Unless you come from another country away from the US where you will pay a relatively small fee for the shipping, deliveries within the US are done quickly and absolutely free. You can shop from Ashford by creating an account through which you will make orders. You can also the status of your orders, delivery status and your wish list of goods you want to purchase at a later date. Payment information for the goods you purchase is also displayed in your account and secured against access by any other person. Support for the customers is available at almost all the time. You can even engage their customer service staff in a live chat through the website. A wide variety of both online and credit card means of payment are accepted. Before you ask for help, you can also check the "frequently asked questions section" where you can get some answers to the queries you may have.