Learn More About artoftea.com

Tea doesn't have to be boring and the same every time you light up the pot. A good tea is something you find pleasant and refreshing, while a great tea simply blows your mind wide open! The taste, the colour, the aroma, and freshness… that is what makes a tea really great. At the Art of Tea, we promise the best quality product with uniquely rich blends that will make your team time great again!
We are an award winning boutique importer and wholesaler of organic tea and specialty teas based out of Monterey, California. Art of Tea began when our Master Tea Blender Mr Steve Schwartz studied preventative medicine at the Ayruvedic Institute in New Mexico back in 1996. Today, we provide teas to high end restaurants, hotels, spas, teahouses, cruise lines, the gourmet sector and specializes in custom blends. Art of Tea has all kinds of personalised high quality Organic & Specialty Teas, Iced Teas, Hot Teas, Teabags, Sachets, Fair Trade Spices, Teaware, and Botanicals to make tea more than just brewing something in your kitchen for a cupper. Some of our award winning teas include Classic Black, Liquid Jade, Passionfruit Jasmine, Mandarin Silk, Petal Petal, Green Pomegranate, and Lychee Peach. If you think the names are exotic, wait till you take a whiff and get a taste of over 200 teas and blends in our growing collection! Because of our commitment towards business and health ethics, most of our teas are 100% organic certified with a significant also fair trade certified.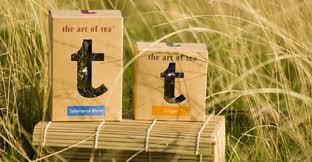 Just register a free account on the Art of Tea website, see all our products and services based on type, brand, material, and price, place your order, and pay for it safely and securely through any major credit card. Newly registered users can avail our various exclusive deals and discounts for their first buy on our website. We usually charge a flat rate for shipping any orders, but orders above $50 can qualify for free standard shipping. We also deliver worldwide with varying rates that can be perused on our website. Alternatively, you can avail our free pickup option by collecting your order in person from our outlet in Monterey and Los Angeles to avoid any handling and shipping charges. All items are guaranteed up to 30 days of receipt for store credit. We guarantee the freshness, quality, and consistency of our teas. If you are unsatisfied with your products we will gladly issue a store credit for your purchase price, excluding shipping charges. Terms and conditions still apply so don't forget to consult us in this regard.
We also value our customers immensely and are always here to help in whatever way we can regarding our goods and services. Do not hesitate to contact us the moment you have an issue or a query, and we will happily facilitate you every time to ensure you are kept satisfied and happy with what we have. You won't get such a service anywhere else for the best tea in the market out there.
For more information, visit the official Art of Tea website and take a sip of what we have in store for you!http://www.artoftea.com/