Learn More About archerssleepcentre.co.uk
Archers Sleepcentre is the largest bed specialist in Scotland which focuses on providing good night sleep to their customers. The award winning online business specializes in bed frames, divan beds, mattresses, beddings and bedroom furniture. Archers Sleepcentre was founded by Ian Archibald in 2001, whereby he opened his first store in Glasgow. The success of the store resulted in 9 chain stores being opened throughout Scotland including Cumbernauld, Falkirk, Stirling and Edinburg. Nevertheless, the Archers Sleepcentre headquarters is located in London, United Kingdom. The various stores operate with the mission of providing first class service while providing quality products at competitive prices. To ensure their maintain their high quality status, the archers Sleepcentre stores stock a wide range of products only from top renown manufacturers such as Sealy and Silentnight. Their ability to offer top quality products that improve sleep pattern caused them to be recognized as the Etailer of the year during the 2013 National Bedding Federations awards ceremony.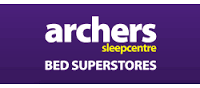 Archers Sleepcentre have specialized in providing mattresses which ranges from small single of about 75cm by 190cm, to a king sized and super king sized bed of about 180cm by 200cm. they also offer extra-long mattress and IKEA sized mattresses which range from a single IKEA size to a King IKEA size. What makes Sleepcentre mattresses unique is that they are made from both open coil and continuous coil which aids in spreading evenly the weight, thus providing support and comfort. They are also made from foam which contains hypo allergenic properties; thus eliminating respiratory problems. In addition, the mattresses are filled with latex, memory foam, gel and geltex which moulds according to the body shape based on a person's body temperature and weight. The latex acts as a barrier against dust mites, fungus and bacteria making the mattress durable and comfortable.Archers Sleepcentre stocks many of their beds and mattresses in their 10 bed super stores which are located across Scotland. Making it easier for customers to buy a bed and immediately take it home. For customers who are unable to physically visit the stores, they can order their beds online and have a free day of choice delivery.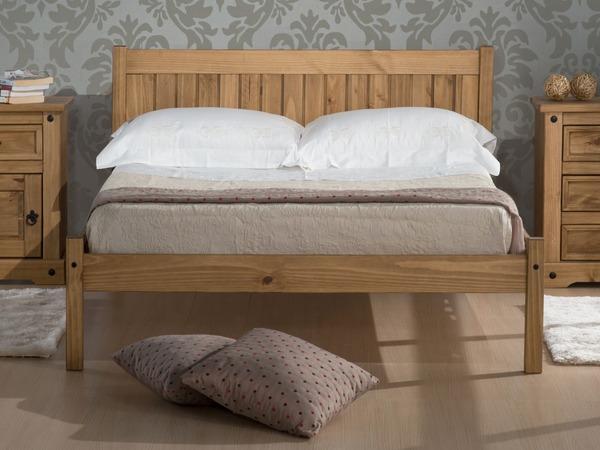 Since space has become a major concern for most home owners, the archer Sleepcentre have introduced divan beds which take up less floor space as compared to the normal bed frames. Customers will love these divan beds because they will have up to 12 base colors to choose from that match their décor preference. The base colors include red, cream and blue. Other bedroom products offered by archers Sleepcentre include: children's bed, electric beds, beddings, headboards and sofa beds.Even though archers Sleepcentre main focus was in the bedroom, they have diversified by including furniture for both the dining room and living room. Dining room products include: dining tables, chairs, sideboards, table and chair sets. They also have a wide range of living room furniture's such as lamp tables, desks, TV cabinets, nest of tables, bookcases, sofas, garden furniture and storage units.Subscribe on the Sleepcentre website to get the latest voucher alerts and promotion deals on bedroom furniture, mattresses and divan beds. Upon registration, a customer immediately receives a newsletter informing them of available bedroom products including the discounts available. Customers can also take advantage of the various social media sites such as Facebook, twitter, google+ and Pinterest to stay updated on the latest bedroom facilities and receive voucher alerts.