Learn More About appliancesonline.com.au
Appliances Online, an Australia-based organization, has been standing out in its services since 2005. Compared to any other retailer in the industry, it offers a wide range of products of reliable brands including Kenwood, Bosch, Braun, Husky, Hitachi, Marley and many more. They have maintained a user-friendly website with exemplary products available. The firm promises to provide an enjoyable and comfortable experience to its customers while shopping on the website. The dedicated team of the firm has built their models which not only make the customers comfortable but also provide better delivery services at their doorstep.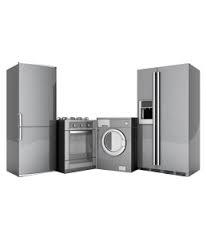 You can shop for top-quality washers & dryers, dishwashers, sinks & taps, ovens, fridges & freezers under a single online platform. At Appliances Online, one also gets an easy exchange of his/her old appliances with the new ones. It is evident that the company is environment friendly as it recycles your old products and gives new ones at discounted price. If the customer is residing in the metro region, there is no delivery charges involved. The company guarantees the best value for every product it sells. 24 x 7 customer service facilitates the customers in having their queries solved in the least possible time. The team also helps a customer to understand his/her needs and find a product that would be applicable as per the cost and requirements. The buying guides on the website can help the customers effectively in this arena. The prices of its products are usually lower than RRP (recommended retail price). However, they are marked with the rates recommended for the customer's satisfaction and proving that the products are genuine.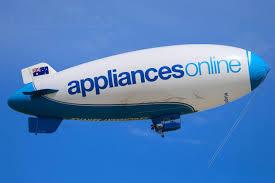 The company supplies white goods and AV equipment to businesses, anywhere in Australia. The firm has its own commercial division as it deals with numerous brands and products. Because of building trust among its customers, the company deals with designers, builders, hotels, architects, etc. The product description on the website saves your time from researching the product's reliability and getting back to the website again for placing an order. The customers can be subjected to gift vouchers and claim them in their next purchase. The products in the 'Bundle Offer' section allow a customer to check the offers on the products on the website. The super-saving 'Clearance section' gives an overview of almost all the category products and it exactly conveys how much one can save on a product by comparing the RRP. It also sells second-hand products here at relatable lower prices. You can check the rating and reviews of any product given by its customers to have a clear picture of its specialties and reliability. It may include the features of the product that are useful in your daily life. The practical use can be judged by the You Tube videos posted by the customers. This would help a customer understand and trust the product of its operations.