Learn More About ao.com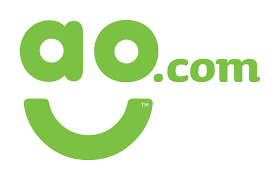 Ao.com is how Appliances Online have rebranded themselves. The UK's largest online kitchen appliance specialist has been in business since 2000, when CEO John Roberts bet his friend that he would be able to sell products online. Since then the website has experienced extensive growth and was rated as the 4th best company in the UK to work for by the Sunday Times in 2013.The immersive online store offers a bevy of online appliances with a 4000+ product range and a selection that includes Washing Machines, Fridge Freezes, Dishwashers, Cookers, Ovens, Hobs, Hoods, Tumble Dryers, Microwaves, American Fridge Freezers, and Vacuum cleaners, Irons, Coffee Machines, Mixers, Food Processors, TVs, Soundbars, Home Entertainment Systems, Freeview Boxes, Cables and Accessories. Name any electrical home appliance and Ao.com will have it in store for you.Shopping electrical appliances online is always a risk as some websites trick people into paying stacks of money for a product with low quality but Ao.com strictly follows its rules and provides the customers the best that they have in store without compromising on the quality of the product.Delivery is what helps an online store stand out and that is exactly what Ao.com has done. They offer delivery 7 days a week including weekends and include express delivery options that reach your doorstep the very next day. Furthermore, you can even schedule your delivery to arrive on a specific time.Tracking your order is one of the many facilities that Ao.com offers and using the latest geo-tagging technology, which is updated every 5 minutes, you can actively monitor your parcel as it makes way to your home. So you don't have to worry about your parcel getting lost or misplaced anymore.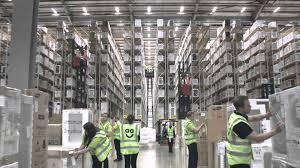 Their return policy is also extremely favourable for clients. They allow you to return appliances for free within 14 days if you aren't satisfied and obtain a refund that includes the delivery cost. But if that wasn't enough, they also allow customers to exchange products if they don't meet your requirements.In the online world, a big threat arises from the payment methods which can often be hacked or invaded or even misused without your consent. But Ao.com tackles that effectively and even offers financing methods so you can be extended a line of credit and pay on your own terms.This is where the Pay on Finance method comes in. Provided you have spent more than £249 on the site, you can spread that cost over a given period of time that can be 12, 24, 36 or even 48 months. Ao.com also offers their best products, all handpicked by the experts to help you narrow down your options when shopping for new appliances. Keeping your information protected, Ao.com guarantees a safe and secure shopping experience for the customers to enjoy purchasing their favourite products without the fear of their information being misused. Ao.com handles your data professionally without misusing it or forwarding it to third parties except taking the unidentified data of the customers to improve their business as mentioned in the terms and conditions of the website. Ao.com has been rated 9.6/10 on trust pilot by millions of happy customers proving the quality of their service and products.With dedicated customer care, flexible payment methods and an array of electrical appliances, Ao.com truly is the UK's number one source for online appliance shopping.