Expiring Anytime Discount Codes . Good luck!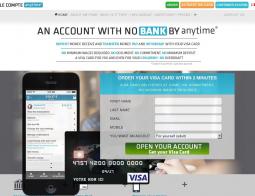 Visit anyti.me
Related Categories
Anytime website view
Are you somebody that doesn't have a VISA or master card yet? Are you looking for a solution to meet all your shopping needs? Then you need to know all there is about anyti.me. At Any time you can get a VISA card by just filling out a form, completely free and use it like any other card. The brilliant card can be topped up by a bank transfer at any time of the day and you will have an account without having to go through a bank. At the website, you can place your order for receiving the card very easily and you can then track the process too. You can also activate the card once you have received it. The website and all the company's services are available on the mobile version as well. All your questions about the prices and the services can be answered online too.