Learn More About angusrobertson.com.au
Angus & Roberston Bookworld is an online based Australian bookstore. They specialize in delivering books to the doorsteps of their customers, but also deal in publishing and book printing. Angus & Robertson have historically played a vital part in the development of Australian literature. The brand currently exists almost entirely as a part of Bookworld, a humongous online book marketplace.

Their first bookstore was founded in Sydney's Market Street in 1884 by a gentleman known as Davin Angus. At first the bookstore sold second-hand books only, but soon Angus partnered with a fellow book enthusiast George Robertson, and together, they expanded their business significantly. At the mist of the 20th century, Angus & Robertson became a public company, and in the 1950s it became a first Australian chain of bookstores. Fro than on it secured its place in history as the premier Australian bookstore brand. Fast forward to 2009 when Pearson Company bought off Angus & Robertson and the story of Bookworld was born. They blended the company together with several other prominent bookstore brands and created a massive online book market. It is now a modern, award winning online bookstore with over 200,000 members. The website contains a very user friendly interface and a humongous library of titles in different genres. Whether you enjoy fantasy, thrillers, romance, crime, teen, adult, classic literature or books from any other genre, Bookworld will have what you need. Besides paperback and hardback issues, they offer e-books and audio books for people who prefer to combine their love for literature with the latest technology. In addition to books in different formats, Bookworld offers DVDs, music and video games as well, making it a true multimedia powerhouse. They offer free shipping for larger orders and guarantee and send out emails with the estimated delivery time once you place your order. Those features make for a very easy-to-navigate and simple catalogue. It's easy to contact the customer service too, and they are very helpful and prompt with their responses.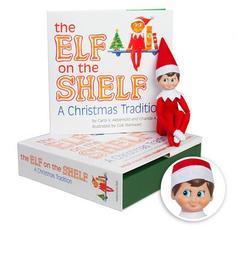 Large part of Bookworld exists online, through the website and various social media outlets, but a part of it maintains its physical presence. Various events such as ComicCon and Good Food and Wine Show provide Bookworld with an opportunity to offer its product to the customers on the spot. There, the company always has a book stand with many titles from their extensive library. Another interesting things Bookworld is involved are is bus stop campaigns in Sydney and Melbourne, as well as the popup bookshelves in Dirranbandi. These creative events introduce people to books and help develop a reading habit in a fun and spontaneous way. Creating spectacle is something people at Bookwold are very good at, and that spectacle serves the noble purpose of introducing more and more people to the beneficial hobby – reading. Not to mention many children and young adults were fascinated with these events, and picked up reading while attending them. Contact Bookworld and place your order now, you will find something that matches your tastes and their service is top tier.