Learn More About anatomicshoes.com
Even the rocky path seems smooth, when you are walking in comfortable shoes. To make you get over the obsession of owning the hottest and the most comfortable pair of shoes in town, Anatomic & Co. was set up in 2005 in the United Kingdom. It exclusively deals in the collection of handcrafted shoes for all men around the world. By following the British trends and the latest technology of Brazil together, it brings you the world's most outstanding and supreme quality footwear. The company vouches on the unique designing of its shoes. It includes footwear for every occasion, be it a party, casual, office wear or something else. Offering a wide range of brogues, loafers, Chelsea boots, sandals and moccasins, Anatomic & Co. tends to have it all. In addition to it, the company deals in boots, ballets and loafers for women and also includes other shoe care accessories for men.The company offers amazing pricing facility, which will fulfill your crave of affording the sexiest pair. The designing of the shoes is focused on eternal comfort and support. Therefore, special kind of sheepskin lining, grain leather, and soft internal seams and high quality threads are used in the making of the shoes by following 'Anatomic Gel Technology'. Give a quick tour to the company and give your eyes a refreshing tonic by looking at the classic designs of the shoes, offered by the company. Furthermore, additional discounts and sale coupons reduce the price of the product than the original, giving the benefit to save money as well. And yes, it offers free shipping all over the UK on orders £75 and above.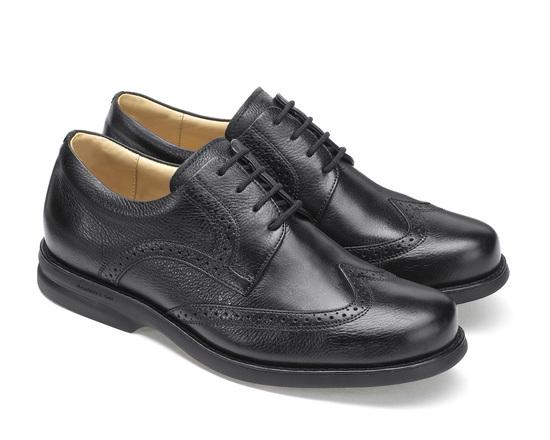 Customer is the king. Ruling on this principle, Anatomic & Co. has emerged out to be the most loved footwear company. The given advantage of accepting the returns from customers within the 30 days fulfils the company's objective of achieving customer satisfaction. Along with this, it also promises to refund the entire amount on the order returned. Doesn't this give you a sigh of relief? Surely it does. To provide you immense pleasure while shopping, Anatomic & Co. provides you with the proper sizing chart differentiating the European sizes, the UK and the US sizes with each other. Often your shoes look worn out at the end of the day! Anatomic & Co. brings forth the tips to maintain your shoes and make them look presentable for a longer period of time. It tells you about the ways to clean and dry them, when wet. Thus, Anatomic & Co. is basically a shoe land where you discover the love for the shoes and end up buying your favourite colour and design. Here, the company ensures to keep the secret information of the customers safe and secured to develop and maintain the trust among them. Get over the fear of blocked money and grab the handsome pair of shoes for your next meeting, or a party or a date probably! Hope to see you soon!