Learn More About amols.com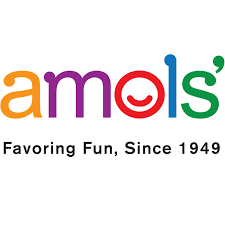 Amol has been helping America party for over 65 years, they have the experience and selection to help you pull off the perfect party.No matter where you're located, you can shop online and find everything you need for your next celebration. Whether you're looking for authentic Mexican decorations for your Fiesta, or throwing a fabulous birthday party, they've got what you're looking for. Their store is based in San Antonio TX and you can go visit them anytime to checkout their huge selection of party supplies, favors, and decorations for every event or holiday. They have an experience crew of individuals who have been serving in the field for over years and certainly do know how to arrange a party. The company's flagship services include covering the following events:
Fiesta:San Antonio knows how to put on Fiesta, so you can count on them to help make your Mexican themed party come to life. Amols' finds the truly unique items that you won't find anywhere else. They have everything you need to create a colorful and festive Fiesta from handcrafted Mexican papel picado to must-have confetti eggs, Amols' is your one stop shop for Mexican party supplies.
Tropical Amols' Paradise:With Amol's you can arrange the most fabulous Tropical parties in your backyard pool or party venue, converting it into a Hawaiian tropical hideaway. Get your venue decorated with beach backdrops, tiki torches, Luau props, and so much more.Though a Luau party is a great excuse to eat fresh fruit, hang out by the pool, and sip on pina coladas, there's another often forgotten reason to throw a Luau: the fashion.
4th of July: Plan the ultimate Fourth of July party, Labor Day picnic, or any other Patriotic celebration.
Whether you're planning a patriotic party, backyard cookout, or marching in a neighborhood 4th of July parade, we have everything you need to get into the star-spangled spirit.
Graduation Party: Graduation comes only a few times in a lifetime; make sure you have everything you need for a truly memorable graduation bash. Amols' has all the banners, centerpieces, hanging decorations, confetti and yard signs to make a statement as big as your grad's brain.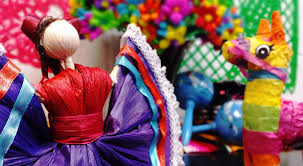 These are just some of the events the company can fully cater and supply for, other events include: Mexican Party Supplies, 50s Theme Party Supplies, 60s & 70s Theme Party Supplies, 80s Theme Party Supplies, Casino Theme Party Supplies, Circus Theme Party Supplies, Hollywood Theme Party Supplies, International Party Supplies, Luau Theme Party Supplies, Pirate Theme Party Supplies, Safari Theme Party Supplies, Sports Theme Party Supplies, Spring Party Supplies and Western Theme Party Supplies.
The items available at their store include: Bead Necklaces, Balloons and Accessories, Crepe Paper, Favors and Prizes, Gift Bags and Wraps, Glow Lights, Hats and Headwear, Party Wear, Tableware, Tickets, Tissue Paper and Wristbands as well. The company delivers these orders right to your home if required using a sound delivery service. The deliver service ships to all major destination in America and all neighborhoods of San Antonio, it takes them 3-4 business days at average to process and dispatch these orders. Orders received by 3 p.m. central time will ship by the next business day.
The store accepts returns for these delivered products as well, requests for returns must be made to us within 15 days of receipt of your order. They do not accept returns on: Headwear, Flowers, Balloons, Light Up Items, Holiday/Seasonal Items, Sale Items, and Opened Packages. Returns are only accepted in original packaging and condition and a 20% restocking fee will be assessed on all unauthorized returns.