Learn More About amctheatres.com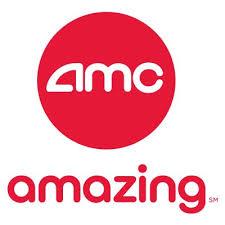 From a family owned company to world premier entertainment companies, AMC Theatres are evolving rapidly. They are providing some of the best theatres around the globe with excellent big screen and a wonderful surround sound system that are unmatched to any. Moreover, they are opening a chain of theatres for you to enjoy and enhance your film viewing experience.Everybody loves a good movie and coupled with that if you get a theatre with good sitting arrangement and as comfortable as of AMC theaters, the experience and pleasure of viewing increase ten folds. Finding an AMC theatre near you is very simple. You just have to get on their website and fill which movie you want to see and your location and it will open up the options where you can go and enjoy yourself.They have very big and clear screens with an excellent sound system. It will give you an actual IMAX experience, which will make your movie viewing, even more enjoyable. They also have Dolby cinema at their theatres that will also help you to enjoy your movie better and gives you an option.In today's busy world most of the time people miss their favorite films because they don't have the time to stand in long queue and buy a ticket, so this is where their online ticket booking comes in handy. You can book your tickets online from their website sitting at your home and the best part is you don't have to pay any extra ticketing fees while booking it online like others charge.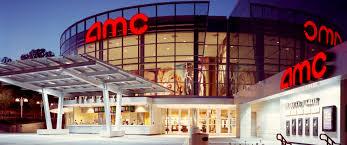 They have plenty of offers going around each and every day, all you have to do is become their members at AMC Stubs and you can enjoy and get benefits of the membership. All you need a Stubs card for an as little as $9 and whenever you buy meals worth $100 you will get $10 reward. You will also get an automatic upgrade on your popcorn and soda with the additional benefit of no ticketing fees while booking them from online. AMC also offers freestyle Coca-cola machine to customers. From this mega machine, you can choose from 100 plus drinks that you want to drink. So if you are craving for Sprite Peach, Hi-C Raspberry Lime or a Dasani Lemon they have all covered for you to enjoy movies to fullest.You can also treat yourself with few drinks in a special place at theatre known as cinema suites. Enjoy your time with friends and family members while enjoying and laughing during your movie – and sipping your drinks. When you are enjoying your favorite movie and suddenly feeling hungry, then you don't have to worry, you can order your Pizza, Chicken tenders, Mozzarella sticks, French fries, Chicken sliders etc or you can order movie theatre classics. You can also get special kids meals for your kids, which they will absolutely love.They also have cafes, which you won't be expecting in a movie theatre. Booking tickets and finding one is very simple and easy on their website, which is very user-friendly. So, go ahead and treat yourself while you enjoy your lovely movie at AMC theatres.