Learn More About alexandra.co.uk
Alexandra is a British department store that manufactures and sells corporate clothing, work wear, and uniforms for a wide range of business sectors internationally. It was founded in the 1850's by Alfred Isaac Davis in Bristol, initially selling household items and fabrics. In 1880 Alfred relocated it to White ladies Road; an affluent area in Bristol; naming it the Alexandra Drapery Company after Princess Alexandra, the future wife of King Edward VII. It rapidly gained popularity serving the middle class population of Bristol.

During the first and the second world war, when women worked to support the war effort, Alexandra provided uniforms and work wear when demand soared. It started selling utility overalls from their store and even offered a mail order service that delivered garments all over the United Kingdom but sales waned after the war.In 1959 Alfred's grandson launched the Alexandra Overalls LTD focusing on women's work wear. Many shops were opened around the country selling ready-made garments directly to the public. With a strong sales force, selling to organizations and the Government, Alexandra established manufacturing and distribution Facilities in Scotland and Bristol giving momentum to their rapid growth. In the 1980s Alexandra became a PLC and opened retail shops across Europe and the UK. By the end of the 1990s Alexandra had cemented its reputation of being the largest provider of uniforms and workwear in the UK.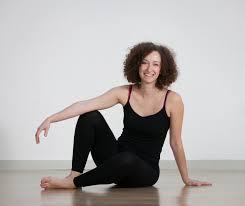 In 2010 an acquisition of an American clothing giant Men's Wear house, saw Alexandra and its sister companies; Dimensions and Yaffy, become part of MWUK Limited. With over an experience of over 160 years you are sure to get both quality and the best service any time of the year. It doesn't matter what you what wear you want, Alexandra has over 20,000 fully stocked catalogue lines and all their products come with a two year quality guarantee.You don't have to go to their physical store to get these items, shop at their website at the comfort of your home for the best work wear, uniforms and corporate clothing. You get to view their wide range of selection, categorized according to business sectors, ranging from healthcare, hospitality and catering, business wear, Leisure wear to beauty & spa wear. Don't worry about payments when you order your clothing because they have provided a secure and reliable payment system. They have partnered with major online payment organizations such as Visa, MasterCard and Maestro just to ensure that when you shop at Alexandra your shopping experience is safe and secure.Alexandra being the largest and the leading UK clothing provider maintains a professional customer care service that is embedded in their mission statement. If you have a problem with their products you can contact them through the contacts provided on their website. You can also view their FAQ section on their website to see if some of your worries are addressed there. So it doesn't matter where you are, if you love to appear professional when you are going to work or attending that business meeting, then Alexandra is the place for you to get the best clothing or accessory and get rid of any worries that you may have when you have a problem with their product because Alexandra has a reliable customer care team that will respond to any of your queries or worries. Keep up to date with new releases by subscribing to their social media sites and be the first to know when there is a special discount, clearance sale and more