Learn More About ahalife.com
AHAlife is a blend of more than 1,000 designers and artisans in over 45 countries of the world. They reach out to the best, most creative carefully crafted objects that will either enrich your life or make the perfect present for your friend, family member or significant other. They managed to create a community of like-minded individuals who find beauty in mundane things and make it visible for us all. Their mission is to once again bring joy back into shopping. Pallet of the products they sell is large, from clothes for both men and women to furniture and various other home accessories. Their website has a beautiful interface with many lovely messages, and is organized in a way that all products can be accessible fairly easy, and you can find whatever you are interested in easily. But, in websites and online shops like these sometimes it is good to get a little carried away, because every product is a work of art on itself, and as such definitely worth your time. You never know when will you stumble upo an item that will make whatever you were looking for before appear bland and uninteresting. Rather than having several main designers, AHAlife employs talented individuals from all around the globe, and offers them a platform to sell their work. You can attempt to be an AHAlife artist too if you click the "sell on AHAlife" button at the bottom of the website. Registering is easy, you just need to click a button and your account will be ready in a few minutes. If you do register you will become a member of their AHAlife club and receive discounts, sales and coupon offers.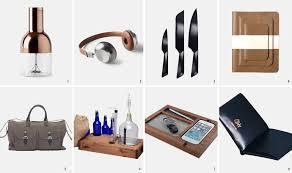 Because of its nature, AHAlife has a lot of different projects and is fairly general in its production. From beds, furniture and skin care lotions you will find that everything is manufactured with love and patience, and you will instantly notice the difference between that and corporate goods. You might just discover your new favorite artist while browsing AHAlife's online board! Shipping is free to United States, and so are returns. They also ship to over 220+ international countries as well. You can purchase gift cards, and there is a lovely educational video about AHAlife available for your pleasure on the website. Register at AHAlife and gain an opportunity to purchase objects directly from the hands of the most talented undiscovered young artists from across the globe. Everything is highly aesthetically pleasing and bound to bring a dose of elegance and style to your home. AHAlife is not like any other store, it is unique, and it deserves to be visited and browsed through. You will find anything from chocolate to chairs in their catalogue but the quality is exquisite whatever item you decide to place in your virtual shopping cart. Since the shipping is free you can easily just order one thing that you found and particularly liked, it will arrive at your front door.