Learn More About ae.com
American Eagle Outfitters Inc. is USA based clothing and accessories company with its headquarters in the Southside Works Neighborhood of Pittsburgh, Pennsylvania. It was established in 1977 by the Jerry and Mark Silverman brothers. It was started as a subsidiary of Retail Ventures, Inc. The first American Eagle Outfitters store opened in Twelve Oaks Mall in Novi, Michigan in 1977.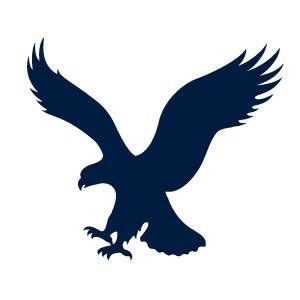 American eagle outfitters began with the Silverman family that owned and operated Silverman's Menswear. Then the Silverman brother's first experiment was to open American Eagle Outfitters in 1977, and to position it as a brand for leisure apparel, footwear, accessories for men and women, thus emphasizing merchandise suited for outdoor sports. Stores were established in shopping malls and a catalog was launched too. The chain grew and so did its popularity during 1980's. The owners decided to again focus their business on American Eagle Outfitters and to sell their other chains in 1989.
During that time there were only 137 American Eagle Stores in 36 states. Due to company's trade in NASDAQ there was good cash flow and also inauguration of many stores by 1994. The company also opened 90 new stores the very next year. New executives and people were employed and there was immense progress seen. The company then decided to reach as many women as possible between the age group of 18 to 32. This strategy worked perfectly and revenues increased up to $1 million by 2000. By now the company functions 949 AEO brand stores, and 67 side-by-side Aerie stores and 97 stand-alone kiosks located in shopping malls, lifestyle centers, and street locations in the United States, Mexico, Canada, Hong Kong, the United Kingdom, China, and many more countries. The company even had 21 franchised stores functioned and handled by franchise partners in 10 countries.
The company designs its products for both men and women students who go to college. The brand's renowned products are low-rise jeans, graphic T-shirts, polo shirts, sweatpants, boxers, Henley shirts and briefs, outerwear, and swimwear.
The company has the main motto to inspire their customers with their unique high-quality products as well as their designed clothes. They believe in serving young people and in making them feel great. Other than giving out great new products they also actively participate in keeping the environment greener and better. To keep the mother earth sustainable they launched Live Your Life, Save Your Planet campaign in 2013 which gained a lot of appreciation and support. They also involve in innumerable campaigns and events related to community. They launched programs and campaigns like Live Your Life, where they encourage the customers to become brand ambassadors. Many other projects are associated regarding youth, environment and rights of people. American Eagle Outfitters believes strongly in giving fair and equal environment to their employees. They have worked for society immensely through End HIV Travel Bans, Dream@50,GLAAD Spirit day etc.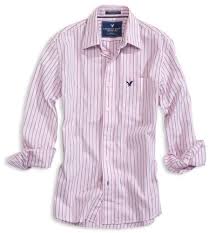 Sub-brands include aerie, 77 kids and Martin + Rosa. Aerie focuses on launching lingerie for women of the USA between 15 to 25 years of age. They now even sell sleepwear, lounge wear, accessories. Its second stand-alone lifestyle concept was shown through Martin + Rosa, launched in 2006 and targeted men and women from 28 to 40 years of age. In October 2008, it established 77kids, a line of clothing targeted at children from two to ten years of age.Thus the company through its outstanding performance and quality promise is becoming more progressive and is increasing its clientele day by day.