Learn More About acronis.com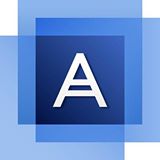 Acronis is a worldwide recognized backup solution for all of your digital data; on-premises, remote, private cloud, public cloud and mobile. It was founded in 2003 and protects the data of 5 million consumers and 500,000 businesses in 145 countries across the world. It is fast, with an RTO of less than 15 seconds, which is twice as fast as its nearest competitor. Acroni is easy to install, you can do so with just 3 clicks of your mouse button. It is a complete solution; you can protect your devices on VMware, Hyper-V, Azure and 12 more platforms. It is safe to use, you are free to choose from any one of four encryption standards. Acronis is also ultra-modern; it is the world's first for Windows Server 2016 including Hyper-V and RCT.
For homes, Acronis has True Image Cloud and True Image 2016 and for disk management it has Acronis Disk Director 12. You can protect your entire family's digital data and files with Acronis True Image Cloud. All the computers, tablets, and mobile phones in your family have priceless data that require backing up and protection on a regular basis. But most of us do not have the time to do it. With Acronis True Image Cloud and its online dashboard, you can schedule and backup all your family's devices in a few simple steps. Because your data backs up to the unlimited Acronis Cloud, there will never be headaches about running out of space.
Acronis enables you to back up everything including the OS, applications and all your data either securely in the cloud or locally so that you can do a complete system restore or migrate easily to new hardware. Mobile device backup is also enabled where you can backup and recover all your pictures, videos, contacts and events from Android phones and devices, iPhones, iPads, and also Windows tablets. The Online Dashboard lets you manage multiple computers and mobile devices from a central dashboard. This is ideal for families or small businesses. The Retention Schemes and Advanced Backups allow you to keep history of the last 10 system states so that you can go back to whatever point you need. External backup devices can sometimes fail to work but since with Acronis you're using a cloud, data loss will never be an issue whether it be due to hardware failure, theft, fire or loss.
Security and privacy are given optimal consideration too, with a 256-bit encryption and a private, user defined key. Acronis Business solutions include Acronis backup, Windows Server, Windows Pc, VMware ESX, Windows server essentials, Linux server, Acronis Coud Storage, Acronis Disaster Recovery Service, Acronis Monitoring Service, Acronis Snap Deploy, Acronis Disk Director, Acronis Backup Advanced for Windows Server ,PC, VMware, Hyper-V, SQL and Universal License. There is also backup, disaster recovery, file sync and share, infrastructure monitoring, Microsoft environments, VMware Vsphere and Education and research. Millions of customers swear by Acronis and it has become a part of their daily digital life, working silently in the background to always keep your data and OS safe.