Learn More About 1cover.com.au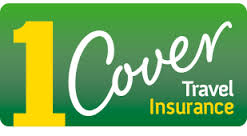 1Cover is committed to provide the masses with a Travel Insurance you can count on. The company was founded in 2003 and has since become one of Australia's largest providers of online travel insurance. Their policies are underwritten at Lloyd's and they have provided cover to over 1.5 million customers in both Australia and NZ combined. With their huge success in travel industry, they have also started to provide great value Car and Home Insurance asauthorized representatives of Auto & General Insurance Company Limited. What have made them such a popular choice is their 24-hour Emergency Medical Assistance, 365 days a year. They are not the experts in Travel Insurance for nothing and have always been there when their clients need them no matter what the situation time or location whenever they need them.
Some of the features and offerings which make the company a difficult option to refuse include:
· Pre-Existing Medical Cover:They automatically cover 34 conditions under their travel insurance policies. They understand that everyone is different and they assess pre-existing conditions on a case by case basis.
· One Million Customers: They are proud to say that they have provided cover to over one million customers around the world. Whether you are exploring Australia or the rest of the world, we have a travel insurance policy to suit your needs. Their vast subscriptions have helped them gain huge amounts of experience and expertise
· Local Call Centre: They have a local Call Centre based in Sydney, NSW. They're open seven days a week for your convenience. Thier team are trained travel insurance specialists who will be able to assist you in tailoring travel insurance to suit your needs.
· Rental Car Excess: Their travel insurance will cover the excess payable (up to $5000) on your rental vehicle's insurance resulting from the vehicle being involved in an accident, is damaged or stolen.
· Coverage for The Family: Dependents under 21 years who travel with a parent or grandparent for 100% of the journey are covered at no additional cost on our single and family policies.
· 24 Hour Emergency Help: You can rest assured knowing that you have 24/7 emergency assistance. They are there for you when you need them most.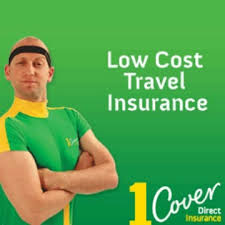 Their different types of offering based on your location and living and age include:
1. Comprehensive, Essentials, Basics and Domestic:This includesAustralian residents who are eligible for a Medicare Card and can purchase these covers if their journey commences and ends in Australia and if they are under 80 years of age. If you are of age 80 or over, they agree to cover you after you provide them, with a completed Pre Existing Medical Declaration form.
2. Essentials and Basics: This is for people of age 74 or under;
this [policy must also be purchased before leaving the station, airport, port, terminal or motor vehicle rental agency from which your trip is scheduled to commence.
3. Already Overseas:Australian residents who are eligible for a Medicare Card can purchase this cover while you are overseas if you are age 74 or under and you are on a one-way journey which commences overseas and ends in Australia. The policy ends when you arrive at any immigration counter in Australia.
4. Visitors to Australia:Non-residents of Australia may purchase this cover if you are age 74 or under and you are temporarily travelling to or within Australia. You must purchase this policy within 14 days of your arrival in Australia.
When interpreting the policy, substitute your country of residence for the word 'Australia' where it appears in the PDS. NB: Your return trip to your country of residence is not covered.
Making a claim to your insurance fund with the company is very easy and process is as smooth as butter, this can be done via their site which is extremely easy to use and maintains a thorough record of your account. You can also send claims forms to the addressPO Box 10930, Brisbane Adelaide Street, QLD 4000 or email them atclaims@1Cover.com.au. The forms will be catered as soon a possible, prioritizing customer need which has been core of their success.
For more information visit our official website:https://www.1cover.com/