Learn More About Mamma Mia
Creativity and Art is a God-gifted. Art can be in the form of painting, make-up, singing and many more types. It is artistic ability includes skill and talents to create fine arts like painting, drawing, musical composition and sculpting. A better Artist is creative.Creativity ability is the skill and talent to use our imagination to create and solve. MyDaVinci provides various services like wedding art ,photo to art, custom art, photo studio and decorative invitation.Photo to art provides three variants Traditional, Modern and Fun Art. In traditional photo art, photos can be turned into hand painted artworks. It is the long time gift to give to your love one at any occasion. Our professional artists will create your personal pencil sketches, ink renderings, watercolors and oil paintings stroke by stroke. Price of this category varies from the type of artwork you have chosen. It starts from $12 upto $159. Second category is Modern art is the art which is inspired from Contemporary and Pop Art masters.

The myDaVinci art studio presents this gallery of custom modern styles proudly. You can select from to transform your photos into cutting-edge custom portraits. Pop art, Oil painting Gicle, Black white abstract, Paper Cut Pet and Photo Wood Engraving are its types. These custom paper cut pet portraits are 100% hand cut and one of a kind. These categories provide best gifts for birthday, anniversary or a tribute to a beloved pet, these portraits are sure to leave the recipient in awe of your creativity. Its price varies from $49 to $149. Moreover Pop art provides 27 styles for creativity. Our artists have put a new spin on Pop Art, giving you the fifteen minutes of fame that you deserve. Caricatures from photos is the another category comes under fun art. It is the fast process artwork. If you are looking for amusing gift but have time constraint. Check out our pre-designed caricature templates that can be created in three days or less! We can also create a complete custom caricature that is only limited by your imagination. In masterpieces you can have your professional masterpiece. Our artists will take your photos and seamlessly paint them into these famous paintings. In custom art you can modify images and painting and add your own thoughts and text. In custom arts 500 plus styles can be customized with beautiful wording. In this Art my way prints is the first category. The most special and momentous gifts are customized. Choose from over 500 artworks created exclusively for myDaVinci and personalize with your own words, favorite lyrics, poem or piece of writing. It can be can be related to love, simple life, and leisure, cuisine, vintage and inspirational, pop art, animals and kids.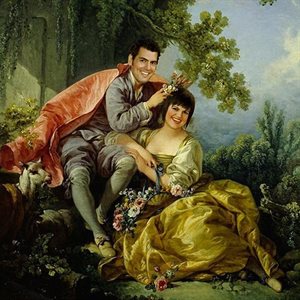 Photo Studio is the next category. It has three categories print on canvas, photo enhancements and photo restoration. Print on Canvas rates started from $19. Our Print on Canvas service will turn your favorite photographs into everlasting memories! We take great pride in our top quality materials and skilled craftsmanship at our Chicago studio. You will either love your print or get your money back. Professional trained graphic artist use the newest digital editing technology for your photos. Photo enhancement beautifies your photos in a creative ways. Photo restoration is started from $25. It is available in major, minor, medium and expensive size. Give your photos a second chance with our Professional Photo Restoration process. By using traditional artistry combined with modern techniques, our expert restoration artists will bring your old photos back to life. Your photo will be printed on quality cotton canvas and semi-glass. All the frames will be made from recycled wood. MyDaVinci provide special shipping plan for all the categories. For Continental US customers, FREE standard shipping over $149, or $12.95 otherwise. For all other states or countries delivery, there is a flat rate shipping charge $22.95. Extra shipping charge might apply to framed artwork. Expedited and rush options are available as well. Wedding invitation service is also provided by the MyDaVinci. If your marriage date is fixed you just have to send invitations to your family and friends. We provide unique and hand created wedding invitation design, customized with your own photo art, you've come to the right place. Our newly launched Custom Wedding Invitation designs combine graphic design and photo to art together for one of kind wedding invitations. If you choose a design with photos in it, our gifted artists will hand create a chic pop art or romantic caricature from your pictures. Your guests will surely be overwhelmed with your effort and creativity. Go ahead to choose a design below and place an order online anytime. Special discount plan for anniversary is also offered by us. To check latest offers you just simply check out our website by entering your anniversary date.