Learn More About apple.com
With the advent of technology, the way of communication has been changed over the time and it is continuously changing till since today. As we know we are living in gadgets and gizmo's era, landlines and mobile phones are replaced by the smart phones. Similarly Apple Inc. has introduced iPhone. It is designed and marketed by the Apple. It has IOS operating system. iOS is the advanced mobile operating system and is available on iPhone, iPad and iPod touch. It is user friendly and can be operate easily. In June, 2007 first iPhone was released. iPhone offers cell phone and PDAs into a single device and it offers almost similar functionality of the basic computer. Rather than this, there are many features which are offered by the iPhone only and make it different from other smart phones. iOS is runs on iPhones only not any other any smart phones. Only iPhone provides icloud facility where we can store large amount of data. Moreover iPhone is like palmtop computer than cellular phone.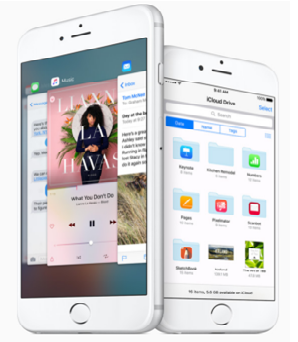 The first four series are of iPhones are synchronized with a personal computer and iTunes. An iphone user need icloud and apple ID to access their iPhones. This sets it apart from the majority of smartphones on the market, since other phones don't require a computer to set up and use the phone. The release of iOS 5 changes this requirement, allowing those without computers to own the iPhone. The iPhone consists of Apple's App store and offer thousand of applications for use on the iPhone
There are total nine generations of iPhone models and each model has nine major releases of iOS. The first generation iPhone was released in 2007. It was GSM phone and had A-GPS location. The next released model 3GS has fast processor and high-resolution camera that could record video of 480p. The iPhone 4 offered Retina Display a VGA front-facing camera for video calling and other apps, and a 5-megapixel rear-facing camera with 720p video capture. Later on Apple introduced 4S with faster A5 processor and advanced camera that shoots 8 mega-pixel images with 1080p video recording. This model takes advantages from all other Apple model with iOS 5. It has feature of Siri voice activated personal assistant. In 2013, iPhone 5 has been introduced and offered two products. The iPhone 5s includes an A7 64-bit chip and a security enhancement in the form of a fingerprint identity sensor has been added. The iPhone 5c provides a lower price point option, and comes in plastic casings with a variety of color options. Touch ID finger print scanner and integrated into home button and fitness tracking facilities has been added in it. Face camera facility is also added in this model. The iPhone 6 and 6s further increases its screen size. The iPhone 6S,iPhone 6S Plus, and iPhone SE all feature Apple's new dual-core 64-bit A9 chip, 2GB of RAM, a GT7600 (6-core) GPU, and the 3D Touch feature, which was introduced in the trackpads of the MacBook lineup as Force Touch.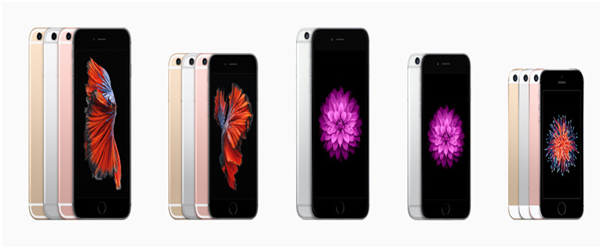 iPhone 6s, 6s plus are the latest iPhones models. These models introduced live camera and 360 degree video facilities. These features make these models totally different from other iPhone models. iPhone SE is the model which is launched in March, 2016. It is combination of iPhone 5 and iPhone 6. It has almost same features of iPhone 6s but slightly different in its looks. These models are introduced with new Rose Gold color which is highly in demand. iOS 9 version is currently used in latest iPhones. It is very easy to update. Refinements have been added in each level of iOS. Now from the apps you can see Home screen down to the system foundation. Siri is smarter than ever, proactive suggestions keep you on track, and multitasking on iPad hits an all-new high with Slide Over, Split View, and Picture in Picture. iOS 10 is coming with more latest features. It will introduce new way of messaging and also redefine its maps. It will also increase access if siri in more applications than existing models.
iCloud connects you and your Apple device in a exciting ways. iCloud Photo Library and iCloud Drive maintain all your photos, documents stored securely, videos and updated everywhere. Family Sharing lets you easily share music, photos, movies and more with everyone in your family. Find My iPhone feature helps to find your device's location if you lose it.In September 2016, Apple is ready to launch its new model iPhone 7 with more exciting features. iPhone 7 is the most expected smart phone of the year, and Apple fans across the world are counting down to when the smartphone and its variants will be launched. All its features, specifications are hide from the users hope it will be best smartphone of the year 2016.