Learn More About att.com
AT&T is a Multinational Telecommunication Corporation of America. AT&T is a second largest provider of mobile telephone and the largest provider of fixed telephone. It is the company which provides broadband services in United State. AT&T is the largest telecommunications company in the world by revenue. As of 2016, it is also the 17th-largest mobile telecom operator in the world, with 130.4 million mobile customers. AT&T was ranked #6 on the 2015 rankings of the world's most valuable brands published by Millward Brown Optimor. AT&T Inc. began its existence as Southwestern Bell Corporation, one of seven Regional Bell Operating Companies created in 1983 in the divestiture of the American Telephone and Telegraph Company following the 1982 United States v. AT&T antitrust lawsuit. Southwestern Bell changed its name to SBC Communications Inc. in 1995. In 2005, SBC purchased former parent AT&T Corp. and took on its branding, with the merged entity naming itself AT&T Inc. and using the iconic AT&T Corp. logo and stock-trading symbol.The current AT&T reconstitutes much of the former Bell System and includes ten of the original 22 Bell Operating Companies, along with the original long distance division.

AT&T Wireless Services, founded in 1987 as McCaw Cellular Communications, and now legally known as New Cingular Wireless Services, formerly part of AT&T Corp. is a wireless telephone carrier in the United States. Thus, AT&T as a wireless brand is alive and well; however, the old AT&T Wireless Services company remains defunct. Today, AT&T stores sell all AT&T products and services: Wireless, Landline, Internet, U-Verse, DIRECTV and more. AT&T currently markets all services under one brand, even though the wireless division is commonly referred to as "Mobility" both internally and externally. AT&T Wi-Fi Basic is included in every AT&T wireless and U-verse customers. It is present in very simple plan without any additional cost. Wi-Fi On the Spot is available to anyone with access to an AT&T Wi-Fi hotspot. You don't need to be an AT&T High Speed Internet subscriber – you just pay a small fee at the time of use. Smartphone customers with selected AT&T Wireless Devices and 3G data rate plans including the Smartphone $30 or higher rate plans (excludes Smartphone Enterprise 4MB plans). Qualifying Wi-Fi enabled Smartphone. Setting up a home or office Wi-Fi network is as easy as following a few simple steps on your device. Once you've connected successfully once, your device will automatically connect you every time you're in range of that network. All Apple iPhone customers include AT&T Wi-Fi Basic service.AT&T BlackBerry customers with a $30 or higher BlackBerry rate plans (excludes BlackBerry Enterprise 4MB plans (Requires a qualifying Wi-Fi enabled BlackBerry.) Additional restrictions apply. If you have a smartphone and a tethering plan, you can use your smartphone as a mobile hotspot. Share your data connection with Wi-Fi-capable devices such as: other smartphones, tablets, netbooks, MP3 players, and moreAT&T has a variety of mobile hotspots that have the ability to connect as many as 10 Wi-Fi-enabled devices to the Internet at blazing fast 4G LTE speeds.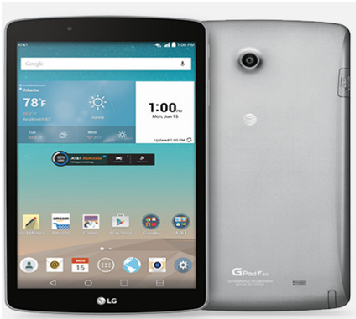 AT& T website is categorized into various domains like Shop, My AT&T and Support. In shop category you can get number of facilities. Here you can buy mobiles, tablets, Prepaid Gophones, Accessories. AT&T offers various plans for voice call and data. You can text, talk and use unlimited internet with this plan. AT&T also helps you to choose best available plan for you. It also offers international calls and travel plans. AT&T offers various plans for Smartphone's. AT&T next offers any model of iPhones in $99.99 with mini ipad and having two years agreements. You can buy any smartphones, Iphones, Tablet with their exclusive offers and with 2 years plans. You can replace your phone and even get insurance within 2 years also. AT&T also offers credit to switch into AT&T plans. It is also providing wireless wearable devices like watch, Bluetooth. You can also connected your cars with these wireless devices. It also offer mobile hotspot offers for their customer. Moreover, if you are existing customer than you can upgrade your plan. You can also change your phone. You can increase/ decrease your data rate plan and upgrade it in your account. AT&T also offers plan for direct tv and U-Verse TVs.
There are various internet plans which are offered by the AT&T for their customers. It also provides plans for home and its equipment's. It has various plan for distance homes, digital home phone, traditional home phone. In Accessories AT&T provides charges, speakers, cases, covers, watches, headphones, TV equipment's and many more. AT&T support provides billing and accounting facility.Take your Internet with you when you're on the go! With AT&T Wi-Fi access included at thousands of hotspots nationwide. Now you can save on mobile data usage by connecting your smartphones and tablet to the Wi-Fi gateway at home. This W-FI provides faster speed at home, office and public locations. You can use more than 300,000 hotspots and save your data plans.