Learn More About ylighting.com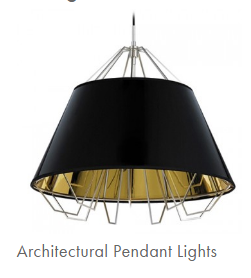 YDesignGroup's YLighting is the latter's flagship product. Started in 2009, YLighting is a collection of modern lighting equipment from worldwide brands. With more than ten thousand designs, the impressive lighting fixtures and accessories is anybody's compelling buy. YDesignGroup is an established name, known for its online platform retailing modernistic lifestyle and living space solutions. The best furnishing hardware, plumbing fixtures, décor, and lighting is found on this site. Decorative plumbing is another of the strengths of the company and the company retails such solutions through YBath. Over the years, the company has inspired people to create better interior and exterior home environments thanks to the innovative and cost-effective product designs.
YLighting is an extensive collection of lighting fixtures for ceiling, floor, table, wall, outdoor etc. In the Ceiling category, there is a vast selection to choose from. Choose a Sky Bang Chandelier where the design of this product is based on abstract art, and an interpretation of fireworks. This chandelier can hold multiple bulbs that provide adequate ambient and reflective light, in addition to direct downlight. Then there are kitchen pendants on YLighting which can look like a lighted hanging jewel-lookalike in the kitchen. From pendant lights, to suspension lamps, choose from top brands and designer houses. Deck up the kitchen with modernistic lighting that underlines class, sophistication and function. The site has an ensemble of the very best in floor and table lighting. Floor lamps, lighting tables, exquisitely designed table lamps, workstation lighting and more such designs. For example, in the Reading Floor Lamp section there is a flood of brilliant designs. Elegance, form, and manufacturing quality are only some of the unique selling propositions of all designer lighting fixtures. There are products for those looking for a touch of antiqueness. These lighting products can look like timeless fixtures which are an ode to glorious past eras. From nickel metal finish to give the antique luminary look to translucent china ware, there is much to choose.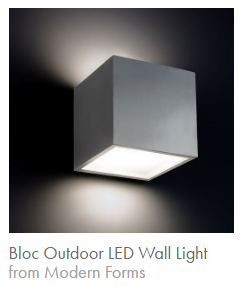 There is also a great opportunity to line up the outdoors with eye-catching lighting. Beware! It could attract friendly trespassers wanting to have a better look! The chic and modern designs are intelligently crafted to suit every outdoor corridor. Different dimensions add to the versatility. To cite an example, when a flood outdoor wall light is chosen it is a better and brighter option than halogen sources. The factory-grade make ensures optimum performance for many years. The energy star rating defines the eco-friendliness in terms of energy consumption efficiency of the product. Likewise, in the outdoor category, there are several other product types that come quality tested and from leading brands. Architectural lights accentuate living and working spaces. Combining aesthetics and function, these lighting fixtures can make any space look interesting. Choose from high gloss designs draped in sophisticated frames and radiating a bountiful of class. The extensive and amazement of choices will leave any casual purchaser gasping for breath. YLighting has revolutionized how light is used and perceived. Now a lighting fixture is not just a source of light, it is a source of inspiration.
ylighting.com Social Media
Follow YLighting on their official Facebook page and get hold of deals and promotions. Learn product usage tactics and how to select products based on form, function and purpose. Check how lighting fixtures changed the aesthetics of a home or workplace.
Follow YLighting news, events, videos, and posts on the Google Plus page. Don't miss flash sales and clearance sales with massive discounts. Save money and get that beautiful ornamental looking lighting fixture to adorn the living space!
The Pinterest page is studded with inspiring pins that can serve as ideal purchasing beacons. Inspirational and educational, diligently dig into the pins and become an enlightened lighting fixture purchaser!
The tweets on this Twitter account keep rolling. There are instant promotions and takeaways. Lap up the opportunity as it presents itself. It is time to throw out old lighting and bring in the YLighting ones – change is the only constant!