Learn More About kobobooks.com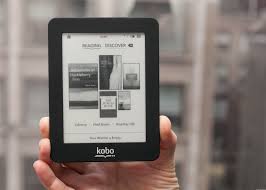 Are you a bookworm whose thirst for new books never ends? This place is perfect for you. Rakuten Kobo Inc. is a Canadian company which sells e-books, e-readers, and tablet computers. Headquartered in Toronto, it is a subsidiary of the Japanese e-commerce conglomerate Rakuten. The name Kobo is an anagram of book.
The company started off as Shortcovers, a cloud e-reading service launched by the Canadian bookstore chain Indigo Books and Music in February 2009. A year later, Indigo renamed the company to Kobo and made it into an independent company. Indigo remained the majority owner, with investors including Borders Group, Cheung Kong Holdings, and REDgroup Retail taking minority stakes. Kobo offers a wide range of products for readers all around the world including ebooks, tablets, applications, and has a bookstore with hardcopy books.
The company produces several e-readers with e-paper screens. Its lineup consist of the base model Kobo Touch, the smaller Kobo Mini, and the Kobo Glo, which has an illuminated screen, Kobo Aura; the Kobo Aura HD, which adds a higher resolution screen; and the waterproof Kobo Aura H2O. These e-readers are of high quality and are good enough to compete with the Amazon Kindle and Barnes & Noble Nook product lines. The readers use Wi-Fi to sync a user's book collection and bookmarks with Kobo's cloud service. It can also be accessed from Kobo e-reading apps for Windows and OS X computers and Android, iOS, BlackBerry, and Windows Phone smartphones.
The company also produces tablets for the users for reading their favourite books anywhere they want. It introduced the Kobo Arc family of Android tablets, in 2012 and refreshed in 2013. It also sold the Kobo Vox, a 7-inch Android tablet which was released in 2011. Kobo offers its own applications for readings on the devices which are available for Windows and OS X computers and Android, iOS, BlackBerry, and Windows Phone smartphones. Last year, Kobo received a Top Developer badge in the Google Play store.
Kobo opened its first bookstore in 2010 which is localized for 16 countries and has 4 million titles. Content sold on the Kobo Bookstore include eBooks, newspapers, and magazines. The majority of titles are sold in the open ePub format, albeit with DRM. A lot of book stores have moved to Kobo's digital bookstore which includes stores like the defunct Borders eBook Store as well as the Sony Reader Store. Both have provided tools for users to migrate purchases and information to Kobo's offering.
After years of experience in the field, Kobo realized the need of publishing tools for the users to publish their own books. Hence, it launched a self-publishing platform called Kobo Writing Life. It has different key features that makes publishing better. Deep analytics allows authors to track sales in real time; a learning center to guide newcomers in digital publishing; and allowing an author to sell books globally. Kobo Writing Life has published about 250,000 books written by 30,000 authors which originate from 157 countries and the books have been published in 69 languages.
kobobooks.com Social Media
Like Kobo on Facebook and get to know about the latest releases and book reviews. Find your favourite books and comment about them to let the world know how you feel about them. You can also leave your feedback about the company and read what others have to say.
Become a part of Kobo's circle on Google+ and share your love for the books with the whole community. Make friends and talk about your favourite books for hours!
Follow Kobo on Instagram to see all the latest books in one place. Go through the pictures and get inspired to grab another book. You can also repost your favourite ones for your friends to see and even recommend it to the people who follow you.
Follow Pinterest on Kobo and pin your favourite books on the top. You can also discover new ones and make our personal collection on the website!
Follow Kobo on Twitter and become a part of the trending world of books. Tweet about your favourite ones and find the authors to interact with them. You can also interact with the team at Kobo if any queries
Follow Kobo on Youtube and see interesting new videos which will surely ignite the fire of book reading inside you. These informative videos about books and book reviews are a treat for the book readers. You can get inspired and share them with your friends around.