Learn More About echemist.co.uk
eChemist is an online shopping store that deals in a wide range of beauty and health products. It's a part of HR Pharm Limited. The latter is a pharmacy registered with the Royal Pharmaceutical Society in the UK. This is a store committed to making buyers' shopping experiences fuss-free and enjoyable and at the same time making you feel great and look good when you use their products. The online shop is open 24 hours a day throughout the year. You don't have to worry about the weather, time or distance just as ill health doesn't. Exceptional value and services are offered whenever possible targeted to exceed customers' expectations. The store holds exclusive range of products in stock where orders are fulfilled in-house. Most orders (97% of the orders) are dispatched within the day they are made.
Top brands of beauty products such as Aderma, Avene, Ahava, Bioderma, Burts Bees, Elave, Elemis, Gucci and Garnier are available for grabs at very affordable prices. Loyalty discounts are offered every year for regular customers. You can keep shopping at eChemist to enjoy these discounts and save on your money. The store also delivers monthly prescriptions for you free of charge and any more spent over 40 Euros will enable you to be send your shopping free of charge anywhere in the United Kingdom.The store keeps its customers up to date with the latest news and special offers including expert advice when you register with them using your email address. The experts are specially trained to ensure you look good. You can have beauty advice delivered right into your inbox at the comfort of your home.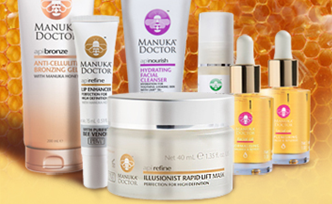 Pharmacy products and services offered include care for common skin conditions, feminine care, eye care, foot care, pet care, travel aids and technical skills to enable you stop smoking. With eChemist, you can be able to access drugs at any time of the day or night. The store is dedicated in making sure that you live as long as possible. Healthy living products are available for purchase at anytime from anywhere. Categories of healthy living products include: vitamins, food supplements, herbal supplements, minerals, joint care, dental care, sports nutrition and aromatherapy just to mention a few. Specialized beauty products are available for both men and women. Services such as hair care, face care fragrance and body care are available. Shaving services are also offered especially for men. Baby care categories of products include pregnancy and maternity, baby clothes and shoes, nursery furniture, swimming, bathing and changing among others. Travel accessories can also be found online at the store which include: insect repellants and self-tan. Foods and drinks such as breakfast, health drinks, tea and coffee, baby food, mints, bars, snacks and crisps are available. Be sure to get featured products such guavas and Green and Black Cocoa Powder. You can get the best gifts from eChemist.Shopping at eChemist and payments for goods and services are as secure as ever. A variety of payment options are available such as use of Sage Pay and use of credit cards from different companies across the globe. The online shopping platform, a wide variety of products and drugs, good customer service and acceptance of different payment options are enough reasons for you to enjoy shopping at eChemist. Don't die from your house when you can get the drugs right from your bed at eChemist.
echemist.co.uk Social Media
Become a fan of eChemist online page on Facebook and get up to date news and information about the store as you also satisfy your social media aggressiveness. Give your opinions and views about different products and views and get advice on the use of different products for free.
Follow eChemist on tweeter and get the latest tweets about products and discounts. Don't miss out on the gifts because you deserve them. Keep track of a beauty store that is determined to make you stay beautiful and healthy.