Learn More About drhyman.com
Dr. Mark Hyman is acknowledged physician, with growing number of clients every day, leader, speaker, a real professional in his field. His books were #1 New York Times bestseller even nine times, and this is just one of many proves of his expertise. Facts that he is also a director of the Cleveland Clinic Center for Functional Medicine, but also of the UltraWellness Center where he is a director and also a founder, proves this expert has just what it takes to provide the best care for his patients. His appearance as the collaborator in some of the most popular shows, such as The Dr. Oz Show and many others is one more proof that this doctor has what it takes to provide his clients with advice for a better life.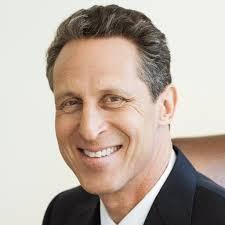 If you are one of many searching for adequate advice for improving your health and are tired of meaningless internet cruising crowded with self- named experts, you can find all the right answers by visiting his website. Regardless do you want 10-day detox program, quality articles on health topics, recipes for food that is healthy, or you want to join the online community with other loyal clients, you are at the right place. Here all visitors have access to his online store where they can find a wide range of supplements to improve their health and other products, such as The 10-Day Diet Cookbook, Blood Sugar Solution, Thyroid Health Kid and many others. His approach is directed to the patients and not only the disease since he considers that healing can't take into account only disease, but the patient as a unique value. On his website, visitors are encouraged to share their stories in order to inspire other people and this is one more proof how he values a personal insight.

Besides supplements, you can buy shakes and snacks which will renew your energy, books and multimedia packages. You can also purchase online coaching programs. Their products aren't only quality offer which will boost your health to desire level, but also you can have this at very affordable price since you have free shipping on orders over 100 $. Also, don't miss out the opportunity to subscribe to his email letter and you will always be updated with new offers.If you prefer visiting his private office instead of searching online help, you can also find information about its location on his website. The UltraWellness Center is located in Lenox, Ma where you will find friendly and professional team consisted of physicians, nutritionists and nurses. They use newest diagnostic tools which enable them to diagnose your condition and with their knowledge and patient approach you can count on best medical service you need. On the website, you can also find useful information prior to visiting their office. Here you can get information about functional medicine, most often asked questions with precise answers that will eliminate all your doubts, see the video which will give you even better insight and also read their policies. After that, you can set the appointment and be sure that you made a right decision.
drhyman.com Social Media
Do you want to always be updated with more tips on how to improve your health? Here you can not only find expert advice on ways of coping with health issued but also with all new editions by Dr. Mark Hyman and other professional associates. You will know about latest offers at very affordable prices and will also be able to interact with other Facebook members to share your experiences and opinions.
You shouldn't forget Dr. Mark Hyman's Instagram profile. Subscribe and you will always be in touch with his new tips, published books and interviews.
Just in case you enjoy more in pinning interesting pictures, this is just the thing for you. Don't forget to follow Mar Hyman and after that, just enjoy in all images which will help you imagine all recipes he recommends and be sure to try them. Even if you maybe enjoy more in pictures from some of his interviews, this is just the place where you will find it.
Regardless is Twitter your favorite social network or you love it the same as those previous mentioned, you definitely shouldn't forget to visit his Twitter page. In this way, you won't miss out the latest updates about Dr. Mark Hyman. All you have to do is follow @markhymanmd so you won't miss out a thing!
Don't forget to visit Mark Hyman YouTube video for all information about ways to improve your health. Here you will find best strategies for improving your health by recognized expert in this field. Don't forget to subscribe to Mark Hyman, MD official YouTube channel on top of the right hand side. In this way, you will always be in touch with his videos which will definitely help you to make first steps in a healthier life.