Learn More About cocokeyorlando.com
Based in Orlando, Coco Water Resort is uniquely designed to crate memories for every reveler who visits. They have an outdoor water sports facility that is canopy covered and offers value for money for individuals and families. Their proximity to major attractions in Orlando and for visitors not driving, there is a scheduled shuttle service that picks from various locations the resort. You can also opt for the I-Ride trolley for convenience and affordable transport to the International Drive area.Coco Water Resort is centrally located to serve clients who frequent the Orange County Convention Center. They also serve shoppers from one of the biggest mall in Millenia which is only 6 miles away. The distance notwithstanding, what attracts many visitors to this magnificent architectural piece are the features. They have the best and thrilling water slides; temperature controlled pools and specially designed interactive areas for all. They also boast of some adrenalin zapping slides making it the ideal place for hosting your birthday parties, corporate team building and wedding reception among others.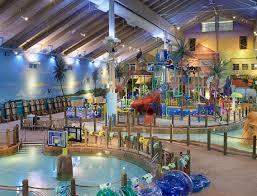 Their superbly furnished guest rooms are renowned to entice those who want to get out of the hustle and bustle of the city just to unwind with friends or family. They ensure you do not hang around the common areas by offering you a mini-refrigerator, 37″ Flat Screen TV, hair dryer, Wi-Fi, coffee maker, digital safe as well as an iron and its board. On the other hand, you can make use of their hotels 5,000 square feet meeting space or just venture into their 6,500 square feet interactive arcade for games, workouts or just shop at their convenience store.You can also eat at their restaurant as they offer daily breakfast, buffet lunch at the food court or just sample their hot dogs, hamburgers, chicken tenders and pizzas. Coco Water Resort also offers special tropical beverage treats for the adult visitors at the famous Wet Rooster Tiki Bar. Their staffs are always happy to serve you and have for several years discerned their clientele with out of this world service.Coco Key Water Resort offers the best in serving individuals, groups and families and they offer the best fun for the entire family. They ensure you relax in a thrilling environment where there is fun for all ages. This is the central meeting resort after visiting the adjacent major attractions with SeaWorld being only 4 miles, Walt Disney 8.5 miles Universal 2 miles, airport 16 miles and 10 miles to downtown.Coco Key Water Resortis quite vibrant in the social network from and you can connect with them on Facebook and get inspirational information on their events, special discounts and new launches. By liking their Facebook page, you can follow them directly from your Facebook news feed. Follow them on Twitter and get the latest news or just interact with them through Instagram and get their pictures on your Instagram homepage. Lastly, you can add them to your Google plus circle and get news from their blog feed directly from your browser.
cocokeyorlando.com Social Media
Follow or like Coco Key Water Resort Facebook page and get the latest on their special events, discounts on accommodation directly on your news feed. They have so many hot deals that you cannot afford to miss. Once you become their subscriber, you will save a lot on your weekend getaways and family fun days as well as getting the latest on holiday packages.
Grow your Google plus circles by inviting them and share informative ideas and also get the latest on their blogs and forums.
If you enjoy visual communication, follow Coco Key Water Resort on the Instagram page and get inspired by their pictorial events and fun activities. You can share your fun Coco Key Water Resort pictures to your friends, family and colleagues and let them bet inspired as well.
Become a regular follower of Coco Key Water Resort for the latest and exclusive deals and offers. You can follow them and visit their website to learn more on their upcoming events and discounts. They usually have various upcoming events which you can only get from following them on their twitter handle. With their vibrant and up-to-date twitter page, you stand a chance to get the latest information about Coco Key Water Resort, Orlando.
Coco Key Water Resort YouTube channel helps externalize their unique facilities and services to their clients and you can be part of their updates on events and special offers. Follow their YouTube channel and get updated on special treats, their rates and packages. They keep holding special events and you can take advantage of their channel for the best fun filled events for you, your family and friends.