Learn More About asda.com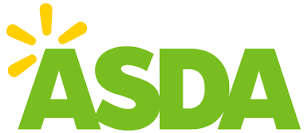 Asda stores limited is an American owned company that was founded in Britain. It was founded in February 1949 and its headquarters is in Leeds, West Yorkshire. Due to a buy out in July 1999, the company became a subsidiary of the American retail giant Walmart. It has grown over the years to become the second largest supermarket chain in the United Kingdom. Besides being a supermarket retailer it also has a number of other products which include a mobile phone company and financial services. It promotes itself under the slogan Save Money, Live Better. Its current CEO is Andy Clarke with Alex Russo as the CFO. Some of the products that are sold in their stores include grocery, general merchandise and financial services. Currently it has 28 distribution depots spread across the United Kingdom. With technology growing and changing Asda online retail service was launched in 1998. They operate the online service through a dedicated home shopping where by products are laid out like an ordinary supermarket but no shoppers inside, the goods are picked up by Asda staff than loaded into delivery vans for dispatch. Currently there are 4 home shopping depots located in Moley, Leeds, Bulwell, Nottingham, Enfield, Middlesex and Midpoint Park, Minworth. They are currently planning to open up two more centers in 2016 so as to increase efficiency; these stores will be located in Heston, West London and Dartford, Kent.
Need to buy grocery, or non-food items such as Furniture, travel, phones and many more then shop their website. Shop for a wide and broader selection of items and enjoy some of the special offers and discounts given by them. They have simplified shopping by designing an easy to use online portal that customers can conveniently shop for all they need. Enjoy shopping conveniently while still comfortably seated at home from UK's largest retailer and get to enjoy all the quality and reliable service being offered by them. They have also made it easier on how to pay for the items as they accept major credit cards so no need to worry about a thing while shopping at their website. They have also made a guarantee to ensure the safety and security of customers' information by not selling customers details to any third parties unless the client agrees for the information to be sold out. Feeling lazy and don't feel like getting out of the house then take advantage of the delivery service and avoid the hustle that comes with going to a physical store. They will deliver the product that you have ordered in crisp and mint condition to your address.Asda has also provided for a Frequently Asked Questions page where customers can go and find answers to the most common questions asked about their products and services. So if there is any technical difficulty and you cannot find the answer on the F.A.Q page then customers can contact them through the information provided on their contact-us page.Take advantage of the special sales events and save money while shopping with Asda. Know new information about them by following them on social media sites such as Facebook, Twitter and Pinterest. Also view the amazing video footage uploaded for more information about their special events and offers.
asda.com Social Media
Become a fan of Asda on Facebook for all the latest information like offers and discounts. Just click follow Asda while on Facebook and get updated with the recent and upcoming events by Asda. Also receive news about new products and services at their stores country wide. Don't miss out on all these and more from Asda click follow and receive news through a trusted social media site.
Follow Asda on Pinterest and get a chance to bookmark all the wonderful ideas from their stores. pin what you like and when the time is right make the purchase. Get updated on all the latest information from Asda like new products and services or a special sales event or offer.
Get all the latest information from Asda by following them on Twitter. Use the Twitter handle @asda and connect and share the wonderful moment from Asda with the entire Asda community.
Follow all the amazing and wonderful offers from Asda by subscribing to their YouTube channel. Get updated on all the upcoming sales events and new information about them. Also view the entertaining video footage uploaded on the channel. Don't miss out on all this and more just follow them and be ahead of the rest as you will always be updated on all important information from Asda Stores Limited.