Learn More About 511tactical.com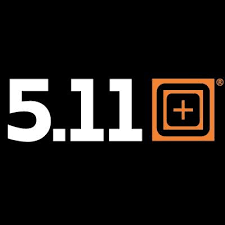 5.11 Tactical is the authentic producer of tactical equipment, the company creates superior products that enhance the safety, accuracy, speed and performance of law enforcement, military and firefighting professionals. Built on a foundation of durability, quality and value, 5.11 Tactical leads the industry, that it created, in delivering functionally innovative gear, head to toe. The company was ranked #211 on the 2007 Inc. 500 — Inc. magazine's annual ranking, by revenue growth, of privately-held, independent, U.S.-based companies. The company is best known for offering tactical clothing, uniforms, outerwear, footwear, eyewear, duty knives, tactical gear, holsters and more on this site. Some of their popular offerings also include Men's Tops and Bottoms, Women's Tops and Bottoms, Hats, Gloves, Belts, and Eyewears.
The brands most popular product is their Skyweight Boots, which was worn by Deadpool in the movie as a part of the costume. The boots tread extremely lightly, you'll be amazed by how unrestricted a boot can feel, allowing you a greater degree of quick movement. All Skyweight Boots are nonmetallic construction to keep them light, they sit on a full rubber outsole with fence-climbing lugs, rope and ladder mid-foot lugs, and multiple flex zones for maximum agility and comfort.
5.11 Tactical was found with the mission statement of innovating and making purpose-built gear for the most demanding missions. Their original and the first Tactical Pants feature the trademarked tactical strap and slash pocket design and were originally developed for rock climbing. "5.11" is a rock climbing difficulty level as listed in the Yosemite Decimal System. With skill levels ranging from 5.0 (easy) to 5.10 (difficult), 5.11 is even more grueling. 5.11 is officially defined as, "After thorough inspection, you conclude this move is obviously impossible; however, occasionally someone actually accomplishes it." With the name the brand has accomplished high levels of excellency in tactical equipment industry, making progress like none before.
They sell through their online store which is designed to be intuitive and user-friendly as well and make sit every easy for the user to make purchases. The store ships to all international destinations across the globe Orders using ground shipping will arrive within 7 to 10 business days (not including Saturday and Sunday), following credit card authorization.Express Orders placed after 1:00 PM Pacific Standard time will not be processed until the following business day. The delivery system is extremely efficient and the store lets you pay for the deliveries through any form of credit/debit card including MasterCard, VISA, Discover, American Express and PayPal as well.
5.11, Inc. ("5.11") warrants each product sold by 5.11 or its authorized dealers ("Product") to be free of defects in materials or workmanship for as long as you own the Product, or for the maximum period allowed by the laws of your jurisdiction, if less. They have a 30-day returns and exchanges policy. You may return your merchandise to 5.11 Tactical within 30 days upon the receipt of your product. Refunds will be applied to original credit card used at the time of purchase.Postage will only be refunded on returns due to defective merchandise or an error in shipping. Postage will not be refunded on returns due to personal dislikes or sizing problems. In the event that the style being returned is no longer available for exchange, a product of equal value may be ordered.Gifts may be exchanged only if original hangtags are attached and the product has not been washed or worn. In the event that the style being returned is no longer available for exchange, a product of equal value may be substituted instead.
The store is indeed a great place to shop and one of the most successful one on worldwide web.
511tactical.com Social Media
5.11 Tactical'sFacebook focus the masses on their latest offerings and products. To stay updated with store's latest happenings, like their Facebook page.
Instagram is the best place to get your message across in terms of pictures and videos. The hashtags, suggestions, trending pictures and topics all combine to provide users a very pleasurable experience. 5.11 Tactical shows its gear and equipment in action.
Twitter lets you communicate with bloggers and more aware masses, get their opinion, get your opinion across to them and interact amongst your fans. 5.11 Tactical gives live updates to all its new products, offers, and much more.
YouTube lets you communicate with using video content, giving you a reach of billion viewers across the globe. 5.11 Tactical videos are a must watch.